3 Internal Wiki Examples: The Essential Business Tool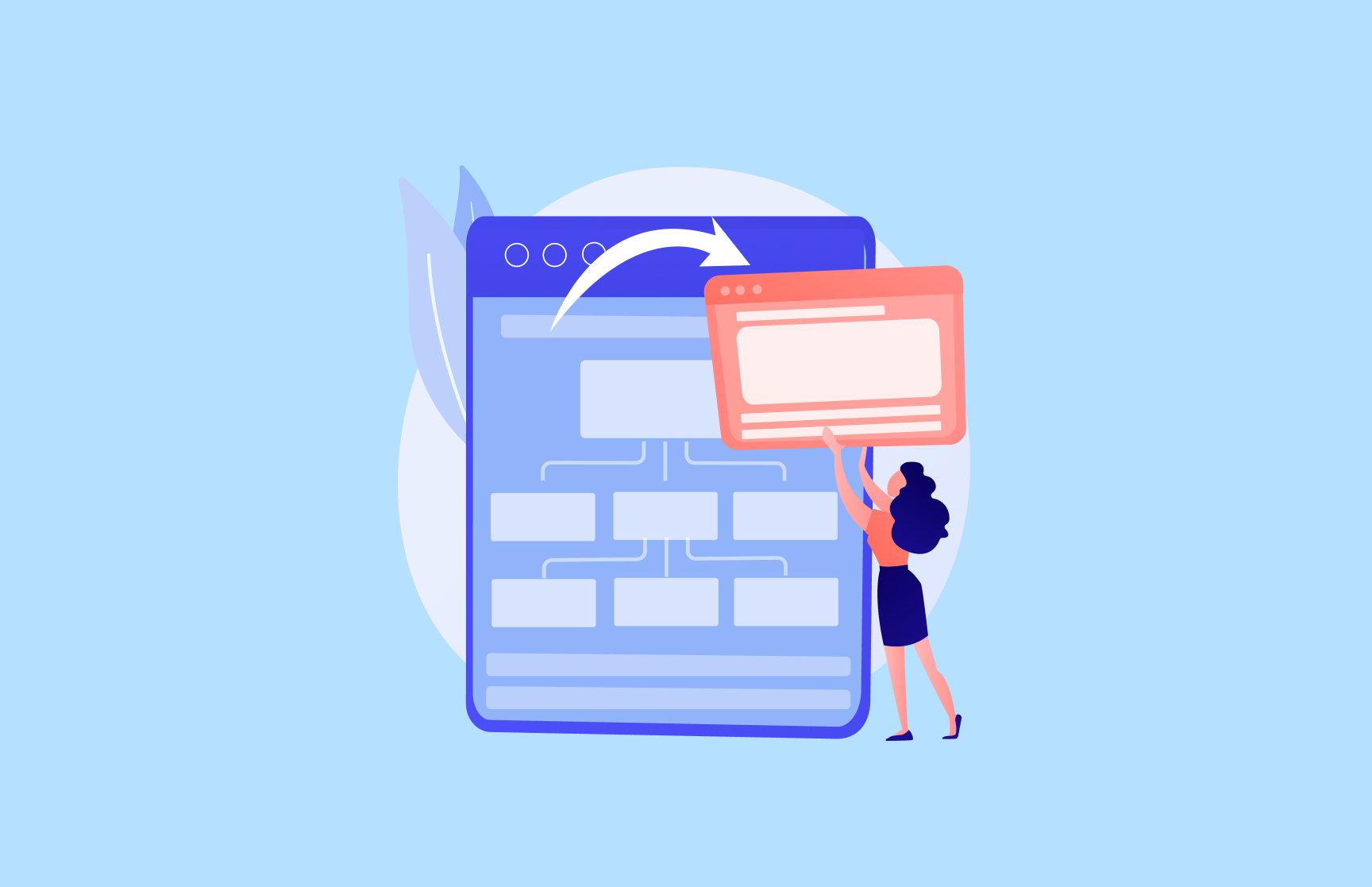 When the river of information isn't flowing, your employees will become confused, frustrated, and unengaged. Remote work routines and the advancement of complicated technologies can make these issues grow bigger. For a workforce that meets your business values and goals with enthusiasm, they need to be in the know.
A jaw-dropping 70% of employees don't think they have mastered the skills they need for their role. By missing out on opportunities to brainstorm, collaborate, and broaden their abilities, your team members can't flourish. Business is going to start feeling stagnant.
All of this uncertainty can be taken away with an internal wiki, also referred to as a wikipedia. When your employees can learn and grow constantly, your company will be built on great original ideas and confidence. Let's look at some examples and how to get the most value out of yours. We should get started, your team is depending on it.
The benefits of a synergetic workspace
Before we begin, it's good practice to understand why a company wiki is such a valuable investment. This will help you to prioritize your tools and resources when the time comes to create your own, so your knowledge management is as good as it can be.
More effective employee onboarding. Your company environment is made much less daunting when new hires have all the information they need to start adapting. They will get up to speed quickly and feel like a part of the culture from the first day.
A single source of truth. Though a private wiki is cooperative, you will need permission to edit one. The only people with access rights should be reliable, so the information will be accurate and specifically helpful to the company.
Real-time collaboration. Employees can upload something and have it published immediately. This takes away the stress of solving a time-sensitive problem.
Reduce time searching for solutions. So much time is wasted because your employees can't find what they're looking for. An average of 3.6 hours every day, in fact. Organizing your knowledge will boost productivity and workflow.
Regularly updated new content. Every time a member of your team solves a problem or encounters a new one, they can create documentation that ensures everyone else will get a quick fix.
Important note
An internal knowledge base and an internal company wiki are different things but are often mistaken for one another. While they share similarities, their characteristics give them different purposes. When you know what makes a wiki unique, you can optimize it for use.
Both should be utilized for effective learning, so consider taking advantage of our flawless software to appreciate what a knowledge base can do for you. You won't be disappointed if you check out our perfected help center, or migrate your current one to us for free. You'll also find our open-sourced template, which is well worth a look into for that kick-start.
Our top 3 internal wiki examples
A wiki is the most effective way to share knowledge. However, important information needs to be easy to find. You don't want it to get lost in a jumble of irrelevant conversations. How you format this content will determine if people can make use of it. Below you will find the internal wiki examples we think your team will benefit from the most.
1. Wiki articles
We're sure employees ask the same questions over and over again. It's no surprise when the answer is buried deep in a Slack thread from months ago. New employees won't even know where to look. To avoid lost content, use your wiki solution to create internal documentation that stands the test of time (whilst being updated, of course).
Here, you can see how wiki content can be organized in a way that makes it engaging for your employee. The color draws the eye and can be customized to match your branding on most software. Using smaller paragraphs reduces the likelihood that team members won't digest what they're reading, and also makes it skimmable for those in a rush.
An article is the best format to get lots of information out there and explain something that might be too complicated for an email. What you include in your space is entirely up to you, but we suggest documenting essential company-wide information. Here are some notable additions to think about.
Frequently asked questions (faqs). As we mentioned before, the same questions can roll around time and time again. Employees can ask their colleagues for an answer, and this will be documented for everyone else to find in the future.
How-to guides and tutorials. People always have different ways of doing things. The set method might not work for everyone. Internal wiki software allows employees to offer solutions and paths that they think are easier to follow. For a standard tutorial, opt for a step-by-step format so your team can help themselves and feel empowered afterwards.
Project management documents. Participants can collaborate on plans, look up requirements, communicate quickly, and access design guidelines all in one place. This is ideal for a large-scale project, making it much easier to monitor progress. Also, this will bring departments together and reduce the silo mentality.
2. Handbooks
A handbook is a bridge between employees and their employers. Here you can clarify any expectations and guide certain situations through a series of documents. When company information is readily available there will be no margin for uncertainty, and you can rest easy knowing simple mistakes will be avoided.
Above is an example of handbook content, which could be a policy update. The heading is very clear, making it easy to find with a simple search function. Important information is prioritized at the top, designed to draw the reader's attention. Additionally, subheadings, internal links, and bullet points ensure that the resource is very user-friendly.
You might make the mistake of thinking your policies are well-known throughout the company. Truth is, when they are not carefully laid out, employees will become confused. You'll have some workers turning up in dress shoes, and others in sneakers. Written-down instructions will avoid these fashion faux pas. For further clarity, include this list below too.
Standard operating procedures (SOPs). When your company has a wiki, you can have discussions freely with the whole team. Employees can share new ideas, innovate outdated ones, and let their creativity run wild. Not only is this great for culture, but it ensures your SOPs stay fresh and problems can be ironed out.
Company policies. Outlined policies will make sure everyone works as a unit, form boundaries, and promote consistency. Information such as vacation policies, uniform expectations, and code of conduct are more likely to be followed and respected when they are properly documented.
Values and goals. These are deeply rooted in your company, but often employees won't take the time to think about them. Corporate wikis are brilliant for knowledge sharing. Once your team know where to find them, values, mission statements, goals, and history will direct their decisions. You'll also see boosts in engagement.
3. Customer support
How you handle your customers is vital to a company's success. Whether they need to reach out for advice, an answer, or a complaint, they should receive perfect support every time. If your employees can't help them, or they respond in a way that doesn't match your brand, this could harm potential sales and future relationships.
Providing instructions and guidelines guarantees that your team comes across as authoritative and knowledgeable. It also makes sure that your brand is remembered positively. 62% of customers will recommend your product or service to a friend if they received good customer service.
For example, here you can see an announcement about a new product to further customer and user feedback. The editor of the wiki page added information about why employees should use the tool, along with some background. This makes them feel in the loop and gives them the confidence to try it out.
As the team learns more about it, such as how to implement it without feeling pushy, they are then able to add this information to the document. Wiki software is a fantastic way to develop everyone's knowledge of the tools that are out there to help customer support to thrive. Include the resources below to turn your team into champions of quality service.
Company knowledge. The last thing customers want is to interact with someone who doesn't understand the brand or products to its fullest. Showcase their expertise and pride by documenting key facts. It will also maintain a quick response time and speedy problem-solving because they'll know what they're talking about.
Scripts. When employees don't know how to speak to a customer, there is a risk that they won't come across well. By scripting out appropriate responses, your team will always sound professional, won't use phrases you'd rather avoid, and can approach sensitive topics with ease. You could include social media templates too, as someone will need to reply to comments and direct messages.
Pricing and offers documentation. People love a good deal, especially when it comes from the company itself. For instance, if a customer is unhappy about a price, your employee could tell them about a free trial, bundle deal, or discount. The buyer will be satisfied and feel cared for, making it the start of a good relationship and loyal advocacy. Keep your team up-to-date on these opportunities so they can impress and delight.
In conclusion
Researching what will compliment your company can be a complicated decision. Each of these examples will take employee productivity further than you knew it could go, as long as you have your team's best interests at heart.
Your internal wiki should have the potential to create an inviting space where everyone's contributions are welcome. Remember to give recognition to those who create content, spark important discussions, and help their peers. That is one way to guarantee your internal wiki tool is used to its fullest.
Do you have any experience with these internal wiki examples? Keep in touch with us and let us know what your best practices are for employee collaboration and learning