5 Steps To Build a Customer Education Strategy That Encourages Advocacy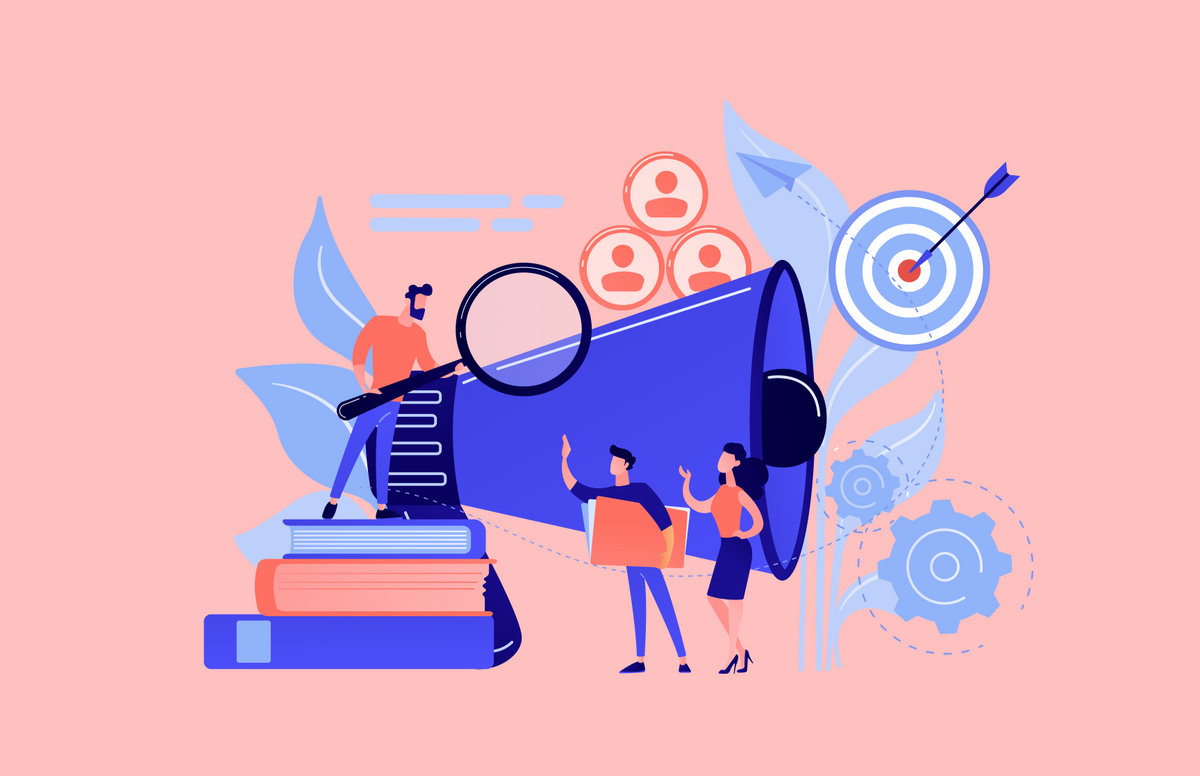 If you want to get anywhere in your industry, people need to be informed about your company. Education is important. If you specialize in something complicated or niche and want to make sales, users must understand the products and services. People won't buy something they can't make sense of.
Alternatively, people might just want to get the most out of what you're offering. Whether you have a brand new innovative product or not, they want to get their money's worth. You begin by enticing consumers, and then you educate them.
This cycle will turn them into buyers. We want to influence their decisions. Specifically, we want to convince them that our products are worth buying and our services are worth using.
Hopefully, we've done enough enticing to get you to keep reading. In the spirit of education, soon you'll be clued up enough to build your own customer education strategy and form life-long consumer relationships.
What is a customer education strategy?
Once people are aware of your business and they begin to learn, they can implement the knowledge and onboarding occurs. The learning is an ongoing process which leads to retention. In short, your customers need training.
Don't worry, you don't need to teach them how to jump through hoops. But you do have to show people how to use your product and services and how they are supposed to get the most out of them. That's where customer education becomes a key component of your strategy.
Your education strategy is an element of your success plan that focuses on retention by making your value proposition clear. It starts before product adoption with potential customers - when people are still sussing you out. Then it continues throughout their journey to keep them returning.
Why is a customer education strategy important?
You might be thinking you've got enough on your plate. Don't users figure things out organically? Haven't they found your brand because they were searching for a solution already? That may be the case, but not investing in a customer education strategy could be putting serious limitations on your success. The benefits speak for themselves.
Eliminate purchase barriers. Consumers are 131% more likely to buy from a brand after they engage with educational content. It might feel daunting to learn something new, so offer them the help they need.
Customer loyalty. People want to know that a company cares about them. Putting the effort in to help them throughout their journey will prove this.
Attract more qualified leads. Relevant inbound traffic means that you can cut down the time your support team spends on basic queries that people could work out themselves and instead help with complex problems. This minimizes support touchpoints.
Customer satisfaction. Using education alongside new features and integrations will help learners get the most value out of them. Therefore, they'll be happier with your products and services.
Inspire confidence. Consumers are used to holding all the power when it comes to their buying decisions. Educate them to make informed decisions, which they will appreciate. It shows you have confidence in your brand, so they will too.
As we mentioned, support should be there throughout the customer lifecycle. They need to be excited in the beginning to prevent churn, but attention should be given forever if you want retention. It's a long-time commitment, but you'll have customers for a lifetime.
Do you have to create a customer education program?
Short answer: no, you don't. As with most things, someone has figured out what works and has turned it into downloadable software. Platforms like Absort LMS, Docebo, and TalentLMS can set you up with a ready-made program. Listen closely though, because you need one for customer success, whether you've created it yourself or not.
Having an online space for your users to browse will help you unlock all of the benefits we talked about earlier. Retention starts with something small, like content making, but to keep them for the longest time possible you need to consider how you offer the most possible value. What is causing them to stay?
Your virtual destination can take different forms, but all improve your customer experience. If you're still feeling a bit out of your depth, here are some successful examples to give you some inspiration.
Hubspot Academy is a brilliant free platform for online training. Available courses include topics such as inbound marketing, sales, customer service, and more. They are made up of on-demand videos, exercises, and instructor-led training sessions. The academy targets professionals who are looking to grow their careers and businesses.
When users reach the end of their learning, they will receive a certificate. This acts as an incentive. It's a resource that has great value and makes HubSpot look good. But why else does their customer education program benefit the business?
HubSpot makes themselves the expert in the industry. They offer highly regarded courses which prove they have the knowledge to be in their place of authority.
The courses are free, which makes customers feel as though the business genuinely just wants them to learn and better themselves.
The courses are targeted towards business owners and professionals. These demographics are HubSpot's target consumers.
Very unsurprisingly, Google gets it right. One of the main reasons they are used by everyone is because they are accessible. How? By putting a huge focus on customer training, the company embraces their need for good communication and being a top priority. Doing this is simple when you have customer education opportunities.
The Google Workspace Learning Center offers everything you could need to understand the company's applications, such as Google Meets and Gmail. The courses come in formats such as tips, video tutorials, and blogs. There is even an integrated YouTube channel.
The focus is on training end-users, giving Google lifetime value. Some companies make the mistake of only paying attention to potential customers. Why does Google's strategy work better?
Customers are learning about Google applications and platforms. If your company has the most extensive training, then users are going to feel more confident about using your products and services over your competitors.
Google makes it clear how each application and each feature within it works. This reduces the chance of a consumer leaving negative feedback simply because they don't understand the product or service.
Chances are, users don't utilize everything Google has to offer. But by teaching about each application and what they do, the chances of an additional purchase are increased.
Coursera is also worth mentioning. The courses aren't directly related to Google products. But the company offers certificate programs through this platform as well as their own. The professional training is designed by Google and teaches customers in-demand skills for entry-level jobs.
Step one: Figure out the type of customer education you want to create
When it comes to the type of customer education you produce, there won't be one right answer. It will depend on your business goals, the number of team members you intend to assign, the size of your company, and the complexity of your products and services.
To make the job easier, you can segment your customer education into three categories. Though they all do have the same purpose, they engage users in different ways. One consumer might want to find information by themself. Another might enjoy a social space to share. And some will prefer to be taught by a professional.
Learning Management System (LMS)
Maybe you're thinking that an LMS is right for you. It's a software application used to implement and produce an education space. If you like the sound of programs and courses, they fall under this category.
It's a great way to organize and deliver online learning to your customers. Benefits are abundant to this system, including:
Reduce cost. Holding in-person events can become expensive when travel, equipment, and workspaces are needed. It could also put people off if they have to make arrangements to get there.
Consistent training. Users benefit from the same trainers and resources because everything is in one place. This ensures all of the content they consume is accurate and high-quality.
Better engagement. You can easily integrate interactive elements like quizzes into an LMS. This will intrigue new customers and keep them coming.
Community
Valuable information can be hidden in the depths of forums, subreddits, and chats. People enjoy collaboration and having the ability to bounce ideas off each other. An engaging workspace with quizzes, early-release content, and competitions will make your company more memorable. Why not incorporate this into your strategy?
They merge seamlessly with broader customer education initiatives to build something that provides support, guidance, and recognition. There are different categories for you to consider before you jump in.
Gated community. Access will be by invitation only and customers will need to have their own log-in.
Public community. Anyone is able to access these and they should be easily searchable.
Hybrid community. There is an option to have a bit of both. These will offer public resources but have private features.
A public space will entice potential consumers and a gated hub will make existing users feel special. Whichever type you choose will make people feel cared for.
Blog or knowledge base
Some customers prefer self-service. Here they can read through how-to guides, articles, and tutorials to find a solution to their problem. If you're a smaller business or a startup, a blog or knowledge base might be best for you. You can use a SaaS knowledge base to give you that push forward when you're still figuring things out.
You may not have beautifully edited videos yet but you've got helpful documentation, which can be incredibly valuable when utilized. In your knowledge base you can include:
How-to guides.
Frequently asked questions (FAQs).
Manuals.
Troubleshooting guides.
A focus on topics and features that will encourage early adoption.
This content can be housed on your website or a help center. Our help center template is customizable, accessible and free to enable great customer support with expert resources. You can begin with the basics and adapt them as you learn more about what works for you.
Step two: Start with the most common queries
By conducting research, you can figure out what questions are popping up in support tickets and your customer relationship management (CRM). These will form your frequently asked questions (FAQs).
Having a FAQ section is very important for learning. Here are some of the benefits of writing one:
It can save users time. If you know your audience well, then hopefully you've already written an answer for them.
FAQ pages are a great opportunity for internal linking, which can boost your SEO in the long run.
Consumers are more likely to trust your company if you've already answered their questions.
Cutting out the time of asking questions will make the journey to purchase much shorter.
But how do you uncover what your FAQs are? Firstly, you need to know what's affecting customer experience and satisfaction. You could do this by asking for feedback, conducting surveys, or tracking ticket requests.
Maybe think about using a heatmap, which is a data visualization technique where the information is color-coded. This representation will make it easy to see where your customer base is struggling and where they spend the most time on your website.
You want to find out what's increasing churn. Once you have some more information, this will form the foundations of your educational content. Are people getting frustrated by a certain element? Is this something we can fix?
There is no point in creating content if customers don't need it and aren't actively seeking it. The purpose of our strategy is to identify gaps in knowledge and fill them.
Step three: Create eye-catching content
Your customer education team will be busy making sure any content is supportive, helpful, and accurate. But there is another part of your strategy that can sometimes be overlooked. The design is crucial to retention because it represents your brand. Users aren't interested in a poorly organized pile of information, and will disregard your brand as useless.
So you need to choose an instructional design that's also pleasing to the eye. Opt for one that is simple and set up for skimming. Remember that most readers won't read every single word you write. Optimize for this by putting the most relevant information upfront, using noticeable headings, and including bullet points. Who said education had to be dull?
Some companies will opt for purely written content creation. Here, Pinterest has chosen a simple design. This is likely because the information required is just a very basic set of instructions. The lack of design makes sense here.
However, if you want to keep customers reading, consider using visuals. 86% of marketers said that videos helped increase traffic to their websites. It catches the attention a lot more than words do, and it keeps viewers on your page for longer. Having impressive, stimulating content will make you more memorable than any other page they've visited.
Apple, for instance, includes videos, tables, product images, and more to entice their users. On their AppleCare section, the playable and interactive content comes first. This gives consumers the choice to skip the text altogether.
The information is laid out in small chunks, with around ten words per scroll. Each bit of text is always accompanied by an image or icon too. Oh, and their products are linked too, just in case you wanted to buy something.
Step four: Aim it towards your target audience
We've discussed the different types of platforms out there. Hopefully, you've thought a bit more about which one works for you. The next steo is all about how to make it appeal to your target audience. The goal is to optimize your learning experience to meet customers' needs before they ask.
For example, older audiences may prefer in-person or hybrid learning, where you might offer physical instructions. A younger demographic is more used to the internet, so will likely prefer to learn online.
Make sure the language, jargon, tone, and style match what you know about your ideal buyers. If you feel a bit unsure, it's a good idea to create some buyer personas or customer profiles to get the picture in your mind.
No matter your target audience, there are some general practices that you need to implement. After all, everyone likes tidy, easy-to-navigate information.
Make sure it's chronological and organized.
Use keywords and categories to make sure the right content ends up in the right place.
It should be linked to relevant content and landing pages.
Structure it for easy searching.
Don't use overly complicated terminology (unless targeting professionals).
Spotify is a digital music and video service where all of your favourite artists and albums are housed in one place. They have a very broad audience which means their customer education has to work for everyone. This sounds like an impossible task, but they make it look easy.
The categories are clearly labelled and set out in different colors to make them easier to find. Images are included too for even more accessibility. The language is simple and the font is bold against darker backgrounds. The headings perfectly describe what you're going to find.
You might feel as though examples out there are too simple, or too complex. That's fine, each brand has a niche and yours might not fit into everyone's mold. As long as you make sure it's aimed at your target audience and you express your brand voice through everything you do, you're onto a winner.
Step five: Make sure customers find it
Wouldn't it be a waste of time if you followed all of our steps, and put so much hard work in, all for no one to see it? If you can't get people to see what you've created, you're going to be stuck behind a solid barrier with no way forward. But don't worry, we're going to make sure that doesn't happen.
There are technical decisions to make about your distribution. Honestly, these are things you should be thinking about before you've even finished your content. Once you've checked these off your list, you should feel confident that you're on your way to success.
Start by weighing up your options. Do you want to focus on organic or paid distribution? A combination of both is best.
If you do want to use paid promotion, do you have the budget to achieve your goals? How will you make it look natural?
Which channels do you want to target and how do you engage those who use them? Different platforms will require different formats and tones.
How often will you post? You should come up with a schedule and plan for this.
A successful customer education strategy needs promotion. You don't have to spend a fortune on advertisements. Come up with a content promotion plan. This will help you stay on track, remember your end goals, and visualize your performance with metrics.
Unfortunately, the work doesn't stop when you've published your content, though. Crowds of people won't just stumble upon it as soon as you make it live. Our advice is to explore as many options and promotional ventures as possible. Once promoted, update and promote again. It's a cycle. In terms of ideas, we've got plenty, so don't sweat it.
Create links to it in support channels, forums, your website, and social media.
You need to begin with a bang. Offer free tasters, and trials, or even host an in-person event to get the ball rolling.
Establish effective email marketing.
Incentivization is key. Reward your first users with special courses or early access.
Consider getting thought leaders, celebrities, and influencers to encourage buy-in.
Make use of SEO. Research what your target audience is searching for and which keywords they use.
Conclusion
Many factors contribute to a customer's desire to learn. The pandemic left us housebound for years, yearning to be doing something productive. During this time, many people picked up new hobbies and continued to do so. People might not feel fulfilled in their jobs or day-to-day lives and want to shorten the skills gap.
A customer education strategy may not be at the top of your priority list. We know as business owners and marketers you don't have much spare time on your hands. But following our steps could lead you to success in every sense of your venture. Set your sights on improved user experience, retention, and revenue. It's really not that far away.