Knowledge Base Search: The Fastest Route to Customer Success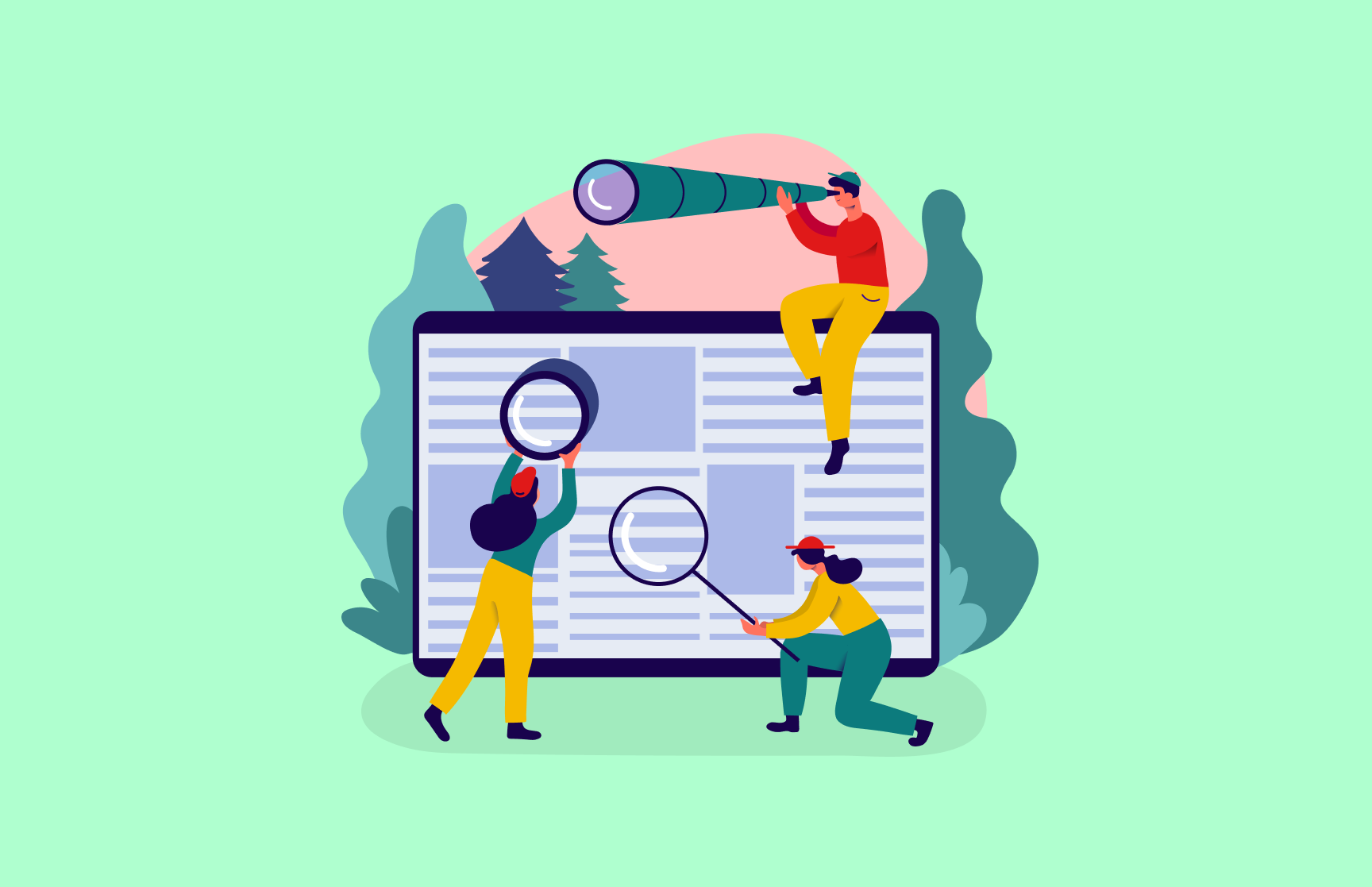 Most people want to try to solve their own problems before asking for help. That's why 39% of US consumers believe it's very important for a brand to have a fully self-service customer care option available to resolve their issues. A well-organized knowledge base software can take time to put together but will save a lot of it in the long run.
Your search functionalities help users get the answers they need quickly and efficiently. If they can't navigate around your knowledge base themselves, it defeats the purpose. Creating an optimized search feature should be one of your top priorities.
This article will cover five best practices for creating a customer-centric knowledge base search solution. Including step-by-step instructions and real-world examples of brands getting it right.
Optimize searches with keywords and phrases your audience uses
There's one question you should keep in mind when creating the content for your knowledge base. How do your customers speak?
When you form your brand voice, you base this on the way your audience interacts. Matching this style in your blog posts and customer education efforts makes it easier for them to relate to you and form meaningful connections. The way you look at your knowledge base content should be no different.
Cards Against Humanity is a self-proclaimed "party game for horrible people". They use this sarcastic, sassy tone in all elements of their marketing—their FAQs are even called "Your dumb questions."
This is obviously an extreme example that won't work for most companies, but it's a refreshing take.
For the rest of us, the headings and keywords used in our knowledge base articles should be data-driven. It's important that we know the search terms our customers will be expecting to find answers for.
You can research the language they use by:
Listening back to recorded sales calls
Checking old customer support tickets
Comparing how your followers interact on social media
Analyzing previous searches within the knowledge base
Looking at answers in your community forum (if you have one)
Use this data to create knowledge management templates for updating old articles and creating new ones. You'll also want to make sure you link together content in clusters. This will help your search engine find relevant articles for search queries if the wording isn't an exact match.
Organize knowledge base articles systematically
Your search options are the backbone of the self-service experience you're providing. Clear, easy-to-follow navigation means a better customer experience all round. The way you organize yours will depend on your product or service and its complexity.
Some of the most common ways to organize knowledge base articles are by:
Collections > categories > articles
FAQ page > niche questions
Most recent articles > older posts
User intent (such as browsing vs. booking events)
User experience (getting started vs. advanced guides)
Nike keeps things simple by offering:
A search bar
"Quick Assists" (FAQs)
Details for their support teams
Microsoft's knowledge base has more than 150,000 articles on how to use their apps. So, you can bet there's some serious organization going on in the background.
In some articles, there are "Keywords" and "Additional query words" sections designed to help users find similar content. They also have lists of specific Windows keywords to help users describe their problem in a way the system will recognize.
Whichever way you set up your knowledge base content, make sure it's designed with your customers in mind. Figure out where they're struggling most often (from support chats, heatmaps, or screen recordings) and prioritize these sections on the main landing page.
Make sure users can't miss your search bar
It's no coincidence that most big-brand knowledge bases have a search bar right at the top of the page. Here's the landing page of Airbnb's:
Although the design is different, the intent of Dropbox is the same:
Highlighting your search bar immediately creates a personalized path for each user journey to follow. By removing the friction, customers can head straight to the most relevant answer for their specific problem without having to aimlessly scroll.
It's also important to make sure your UX (user experience) supports mobile usage and different desktop screen sizes. Mobile now accounts for around half of all traffic worldwide, so don't let it be an afterthought. Ensure your search bar can be used on all screen resolutions.
It should also be visible within any article (not just the landing page). You may need to shuffle things around and minimize it, but make sure users know it's still there in case they have other questions.
Depending on your customer base, you may also want to offer support for different languages. It's much easier for those from foreign countries to find answers to their questions in their native dialect. If that's you, make sure there's a clear option to ensure it isn't missed.
Your entire knowledge base should be accessible from anywhere on your site. This includes the homepage as well as other places users go for help (like customer support). As everyone's customer journey will differ, you shouldn't always expect them to find their way to the main landing page.
You may also want to link to your knowledge base from your social media accounts like Twitter. Lots of brands use these platforms for support, and your customers may head there for answers.
Whichever search functionalities you choose, try to adopt agile knowledge management practices when developing them. This means they focus on flexibility, simplicity, and scalability. You want to build workflows that prioritize your customers' needs over perfection or sophistication.
Use SEO practices to increase visibility
The search keywords in your headings should prioritize your human users. They should be action-based and make it clear at a glance what the knowledge article will cover. However, they should also consider search engines.
Your whole site should be crawlable for search engine bots—from your pricing to plugin pages. Wondering what that means? If you want your content to rank on Google, it needs to be "readable" and accessible to their system. (Here's how to check that.)
Your knowledge base pages should also be crawlable to rank for specific keywords. For example, let's say someone's looking for a way to update their CRM data. If they come across an article for your tool ranking highly for those keywords, it could be the introduction to a conversion.
Internal linking isn't just an important SEO tactic, either—it's a helpful search function for readers. (This is when an article contains links to other articles from your site on the same topic.) It gives them quick access to related answers and information that might prevent them having to start another manual search.
You can either link related words or add a bunch at the end, like Starbucks.
Your knowledge base should also be optimized with visual aids. Aside from helping a user piece together written instructions more easily, they can keep them on the page for longer.
This increases "dwell time"—the amount of time a searcher spends on a page before returning to the SERPs (search engine results pages). Why is this important? Well, many SEO professionals agree that high dwell time is an important Google ranking signal.
Video walkthroughs are an excellent example of this. 98% of people say video converts the same or better than other forms of content. They are one of the most engaging types for this reason and can help users visualize and retain more complex instructions.
You can also use screen captures or GIFs for the same effect:
While creating a customer-centric knowledge base is important, think about those prospects who could also become customers. Using SEO practices is the best way to reach them. Give your articles more visibility with keyword research and keep people on your site longer with internal linking and visual content.
Include quick access to customer support for complex issues
Your knowledge base should be designed to take the pressure off your support team or help desk. However, questions will always pop up that don't have available answers yet (especially if you're just starting to build yours). For these and more complex issues, you should provide easy access to your support team.
This could be in the form of:
Instant live chat
Phone numbers for specific departments
A general support email address
Chatbots or other forms of automation
"Contact Us" forms
For internal knowledge bases (for the eyes of employees only), your customer support button is your colleagues. For customers, access to personalized help needs to be a lot easier.
A widget should be available on every page of your knowledge base that a visitor can click to start a chat interaction with an agent. A lot of brands make the mistake of hiding their contact information, hoping to discourage queries. Hiding this information won't stop users from contacting you, but it will make them more frustrated by the time they get to you.
Cleverbridge's knowledge base uses a popup to direct those with incorrect charges or order queries straight to their customer support center:
This method immediately reduces friction and frustration. It directs those having negative experiences straight to the right team.
If users aren't going to find the answers they're searching for, there needs to be measures in place for them to find help. Don't leave them trudging through your site's pages to find simple contact details. A small customer support button can greatly impact the level of customer satisfaction and user experience your knowledge base search offers.
Conclusion
Your knowledge base search should be a seamless portal to information. Whether through a prominent search bar, extra visibility from Google, or a last-resort customer support button.
Your goal is to minimize any barriers between your customers and the answers they need to use your product or service efficiently. Make it easy to find this information quickly with familiar vocabulary, and you'll create a trustworthy self-service experience.
Fancy trying to build your own help center? We've created a free open-source knowledge base template for anyone to use but if you don't feel like reinventing the wheel, try HelpCenter.io and get everything you need to build the perfect knowledge base, search included.