Integration with Front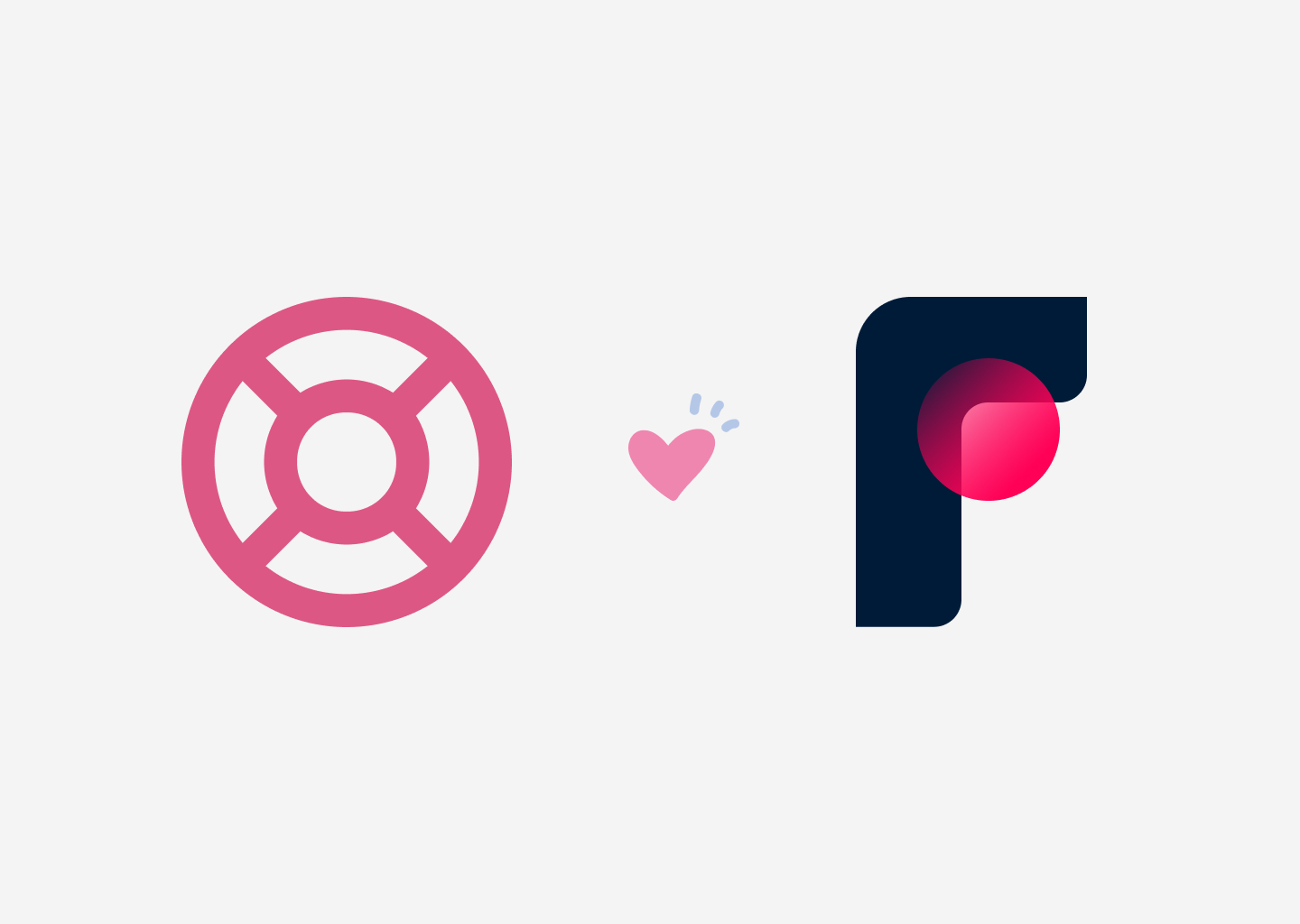 In our most recent release note, we have announced the availability of integrations in HelpCenter.io, starting with Front. However, at the time, our integration with Front was available only in a limited preview state, where you had to create a custom plugin inside the Front app.
I'm happy to announce you can now find our plugin amongst all the other Front integrations and install it from Front's settings like normal.
In this article, we will find out how you can bring your knowledge base to the Front line of your customer support and what can you do with the HelpCenter.io plugin.
Getting Started with the HelpCenter.io Plugin for Front
Enable the HelpCenter.io integration in Front
To enable the Front integration in HelpCenter.io, you need to activate it in Front's settings and inside your HelpCenter.io dashboard. First, in Front, navigate to your Company Settings -> Integrations and search for the HelpCenter.io plugin.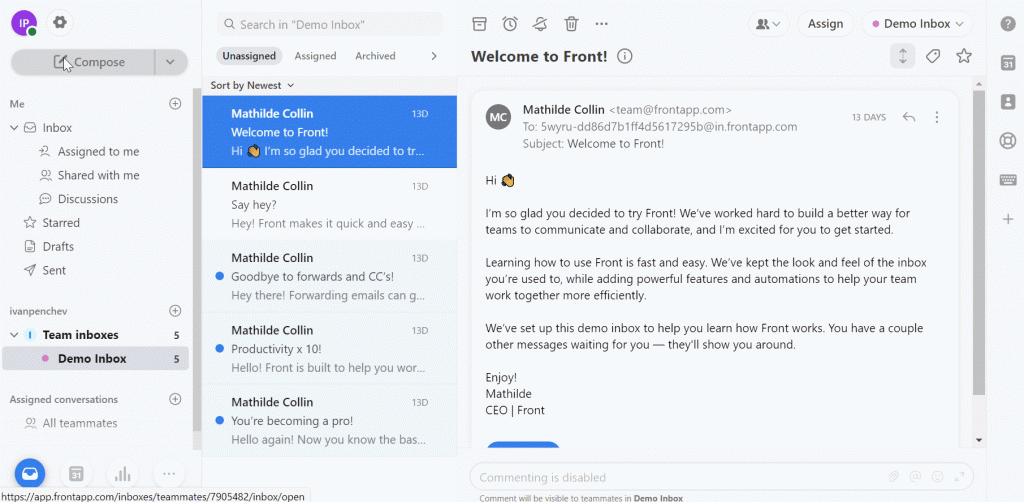 Open the plugin, click on "Settings", then toggle the "Enabled" control on and click on the "Save" button in the top right corner opposite to the HelpCenter.io logo.
When you enable the integration and save it, you might get redirected back to the Integrations page. If this happens, find the HelpCenter.io plugin again and open it. Copy the secret code you will find in "Settings" as you will need it later to enable the Front plugin in HelpCenter.io.
Enable the Front integration in HelpCenter.io
Now, go to HelpCenter.io and open the help center you would like to have in Front. Go to "Settings" and find the "Integrations" section. Toggle the Front integration on and a field to enter the secret key will appear. The one we've copied earlier, remember? Now it's time to enter it here. Once you do, it will get automatically saved and you're ready to start using your new Front plugin.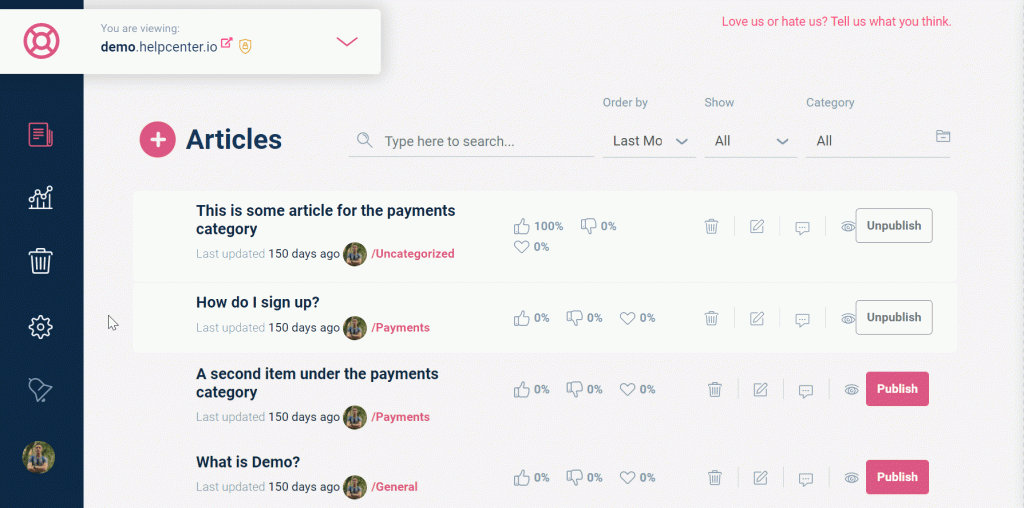 Using the HelpCenter.io plugin for Front
Now that you have enabled the HelpCenter.io plugin, when you open your Front dashboard, you will find the HelpCenter.io icon in the Integrations panel.
When you clicks on it, a sidebar will open up in the right with your help center inside it.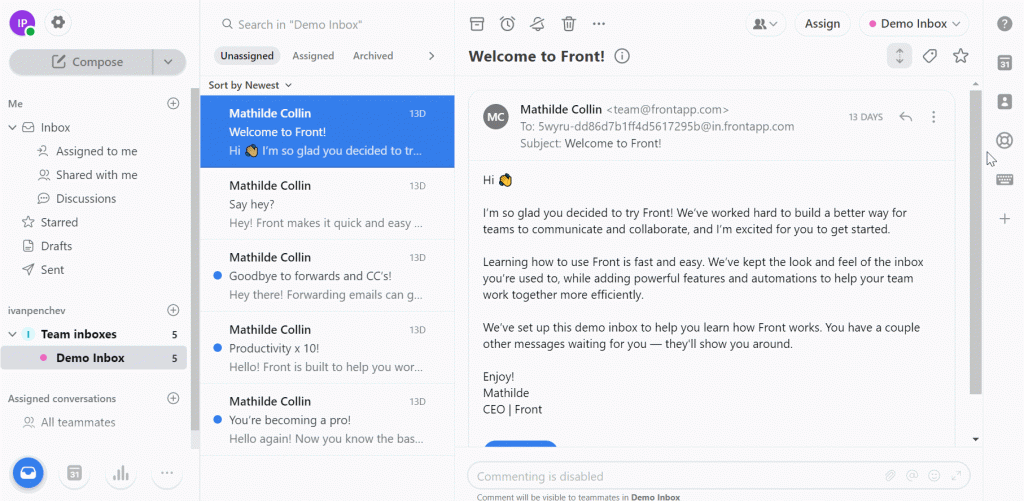 The HelpCenter.io plugin is like a mini version of your help center available next to your conversations in Front. Having it this way, you can quickly look for information and enrich your replies with links or content from your knowledge base. On top of that, whenever you find something that's missing from your help center, you can draft new articles in a snap without ever leaving Front and losing your focus.
At the end having a great help center is something that requires consistent effort and won't usually happen overnight unless you have a huge team to devote to just that task. The task becomes easier when you can draft new articles and edit existing ones while working with customers.
Let's see in more detail what can you do with the HelpCenter.io plugin for Front.
Navigate and search your help center content
With the HelpCenter.io plugin, you will see your help center content directly in Front so you can easily search through it when you have a customer question to answer and reference the right answer by linking it or by directly inserting part of an article in your draft.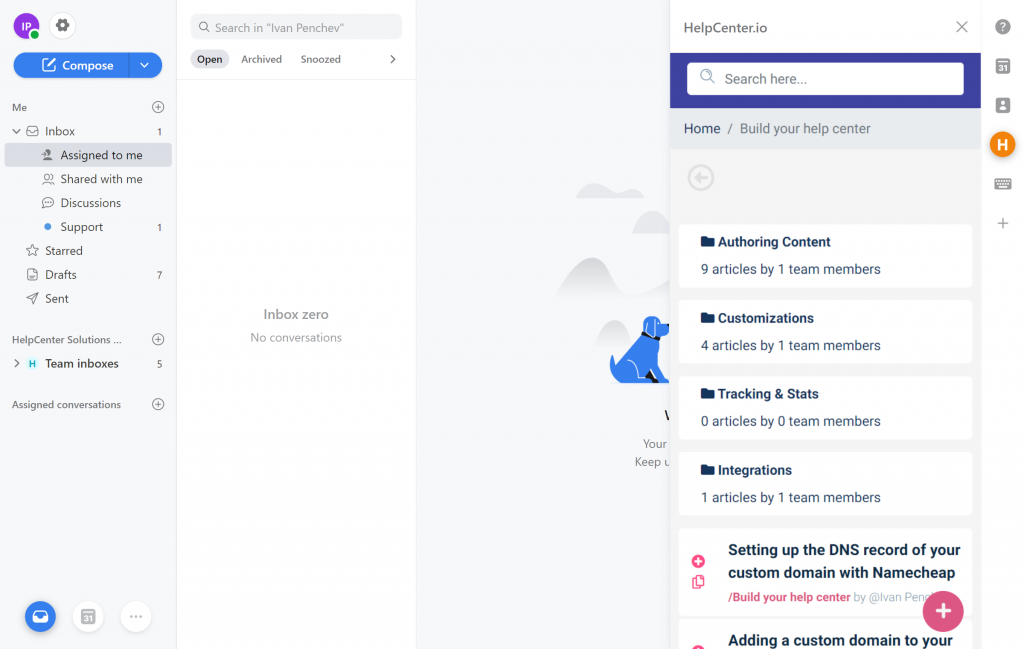 Insert content URLs in your drafts or get content URLs in your clipboard
When you search for something, all relevant articles from your knowledge base will get listed. You can open each of them to see the content or directly insert or copy a URL of each of the search results. Clicking on the plus icon will directly insert a link to that article in your draft message while clicking on the copy icon (two overlapping documents) will show you the URL of that article so you can copy it and use it wherever you find a fit (for example place it in the conversation comments for a teammate's reference).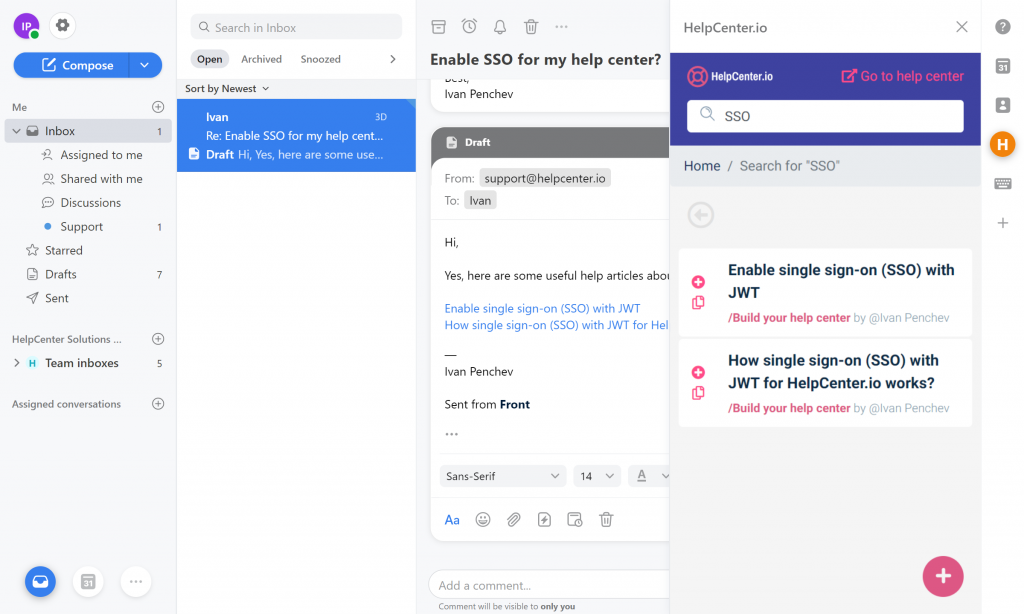 Insert content in your drafts
FAQ items can be completely inserted into your draft as they are usually short and answer a single frequently asked question. Thus, when your customer support gets one, they can quickly provide a relevant answer without spending time to write the same text over and over again.
On the other side, articles can be a lot larger than an FAQ and might cover several concepts instead of only 1 like FAQs. Thus, you cannot directly insert a whole article into your drafts but you can still place content from an article by first selecting the part of it that you want to reference.
When you select the text you want to include in your answer, click on the two arrows pointing to the left icon (from the toolbar at the bottom of the content). That will automatically insert the selected content into your draft message.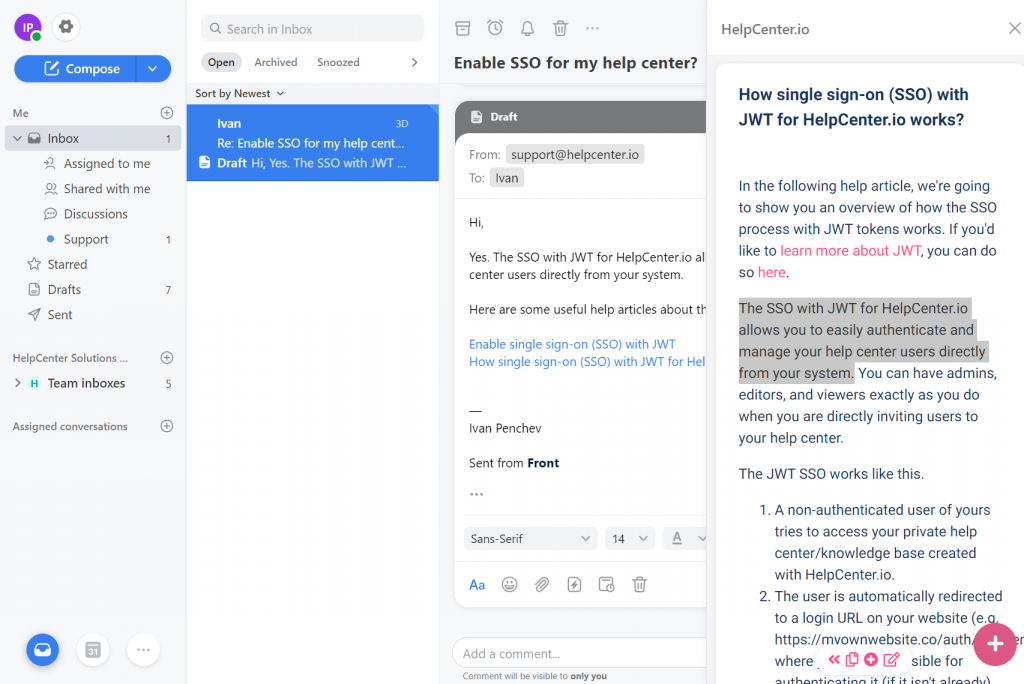 Manage your content in your HelpCenter.io dashboard
For the times you find yourself looking at an outdated piece of content, or when you simply feel something's not quite right, you always have the option to open your HelpCenter.io dashboard in a new tab and fix that. If there's a specific article you would like to edit, simply clicks on the rightmost icon
from the toolbar at the bottom of an open article. This will open the HelpCenter.io editor in a new tab so you can adjust anything about that article so the next time you need it will be right.
Quickly draft new knowledge base article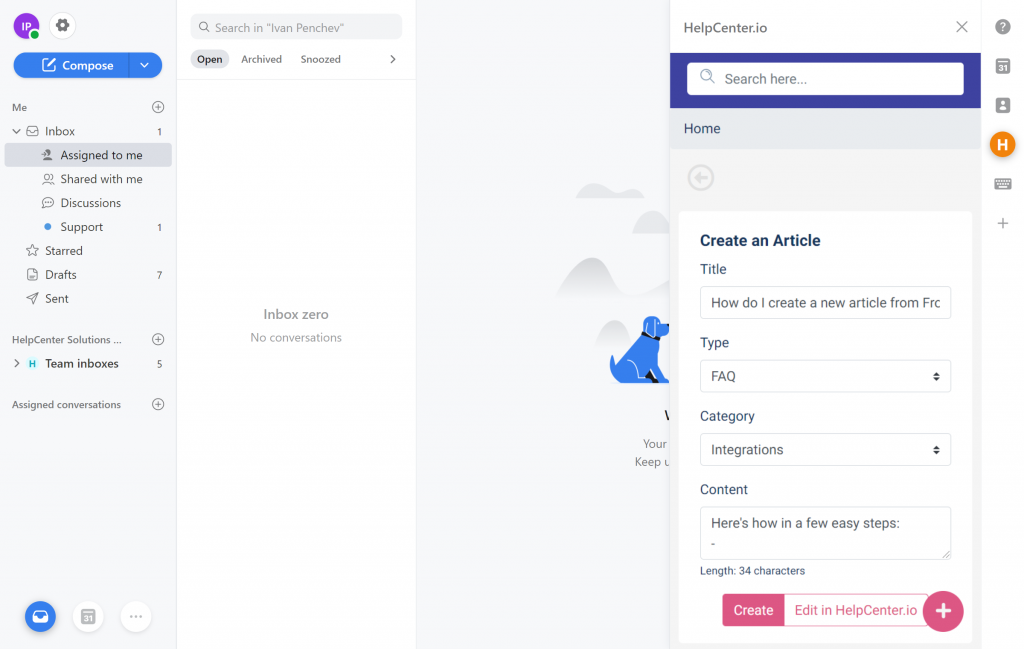 And for the moments when the inspiration strikes, or whenever you get a new customer question with no information in your knowledge base, you can click on the big plus icon at the bottom right corner of the HelpCenter.io plugin. That will open up a simple form for drafting content in your help center.
You have the option to fill in just the basics like Title, Type, Category, and Content but that should be enough for most of the cases. However, when you need more control, simply click on the "Edit in HelpCenter.io" button and this will transfer the article to your help center dashboard where you will get the full-featured editor that we have, together with all the nitty-gritty you may need.
Let us know what you think
Let us know your thought about our first integration. Do you find it helpful or is there anything more of it that you may need? What is the next app we should integrate with to make your lives easier? Is it Slack, or what about Zapier?
Whatever's on your mind, share with us.