Release note: Contact form, FAQs improvements, integrations and more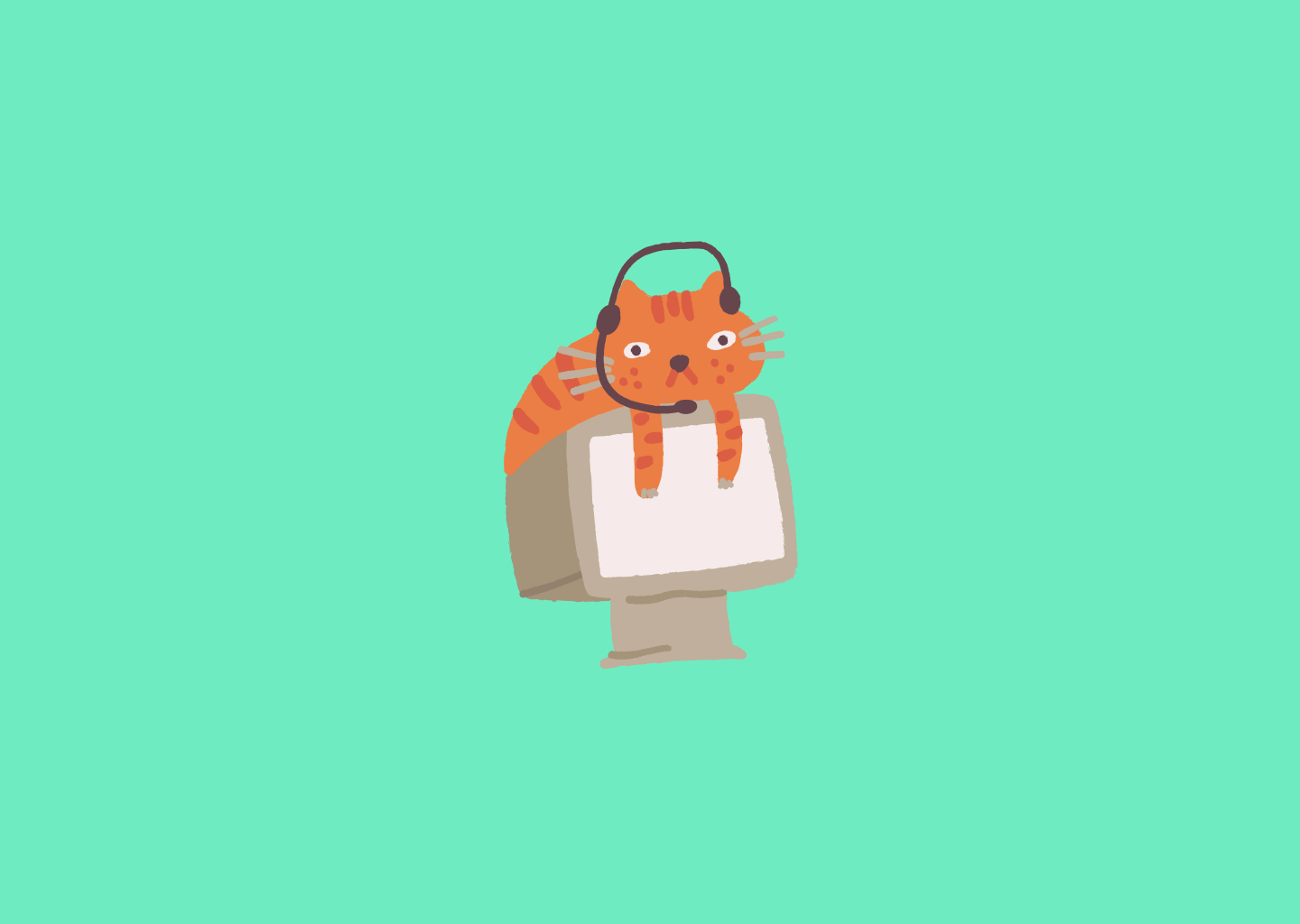 In the following release article, like usual, I'm going to show you what are the most recent updates to HelpCenter.io that you may find helpful and how you can benefit from them. Most of what we've been doing is based on your valuable feedback so please continue sharing what works for you and what doesn't.
Contact form support
Having a knowledge base with a lot of valuable content is great. It can certainly help you lower the amount of repetitive customer support work you have been doing. However, there are times when you may need to provide your users with a way to still reach out to you in case there's something they are unable to find in your help center or they are having some other more specific issues.
That is why we have been working to provide you with a way to let your users contact you when they need help by adding support for a contacts form and it is available to everybody with our latest release. It is fully customizable and it still does its best to try to resolve your customers' issues if you happen to have the information they need readily available in your knowledge base.
You can enable this from "Customizer" -> "Contacts" -> "Enable contacts form". For the option to appear in the customizer, you should also configure a support email under the "General" tab of the Customizer.
When you have the contacts form enabled, you can easily configure its fields as well as several other aspects like whether you would like your users to receive a confirmation email or not. All contact requests are currently getting sent to the support email that you specified with more options like submitting these as tickets to your ticketing provider coming soon. Some of them already available in closed beta. Feel free to contact us if you are interested.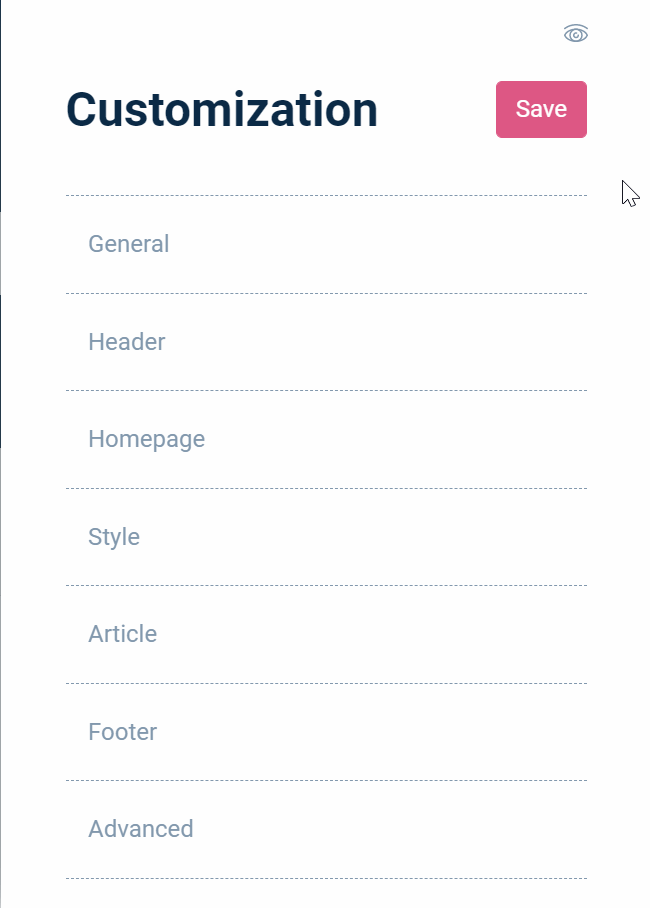 If you have been thinking what is the point of using our contacts form instead of the simple one you already have, here's why. The contacts form provided by HelpCenter.io integrates fully with the content of your knowledge base, further helping you reduce support requests. It always tries to find a solution to your users' issues before they have sent it to your support team this easing the pressure off of them.
Integrations, starting with a plugin for Front
You will now find a new section in the settings of your help center called "Integrations". Amongst them, there is the first available one that will allow you to get all your content directly on the Front line of customer support where and when you need it the most.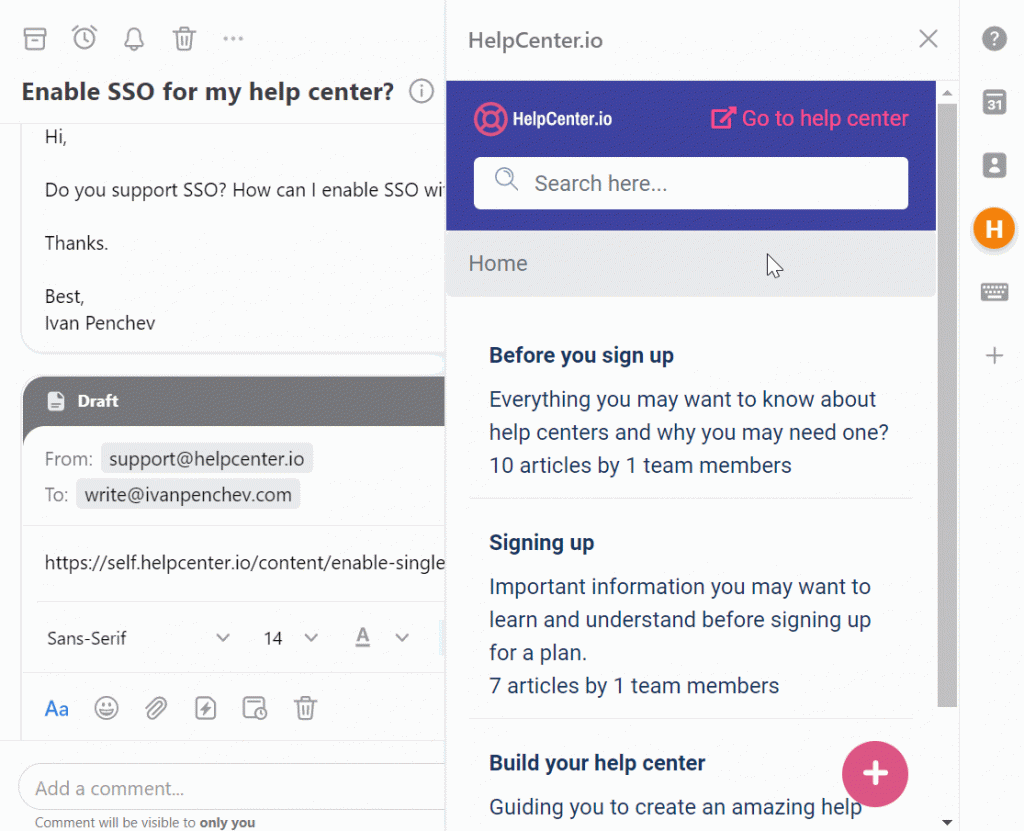 You can also quickly draft new articles directly from Front for the moments that you feel inspired by some question a customer has just asked.
The Front plugin is available in public beta and not available amongst the official Front integrations yet. However, you can easily enable and start using it today by following these instructions.
How to enable the Front plugin for your help center?
We are going to cover the Front plugin in more detail in an upcoming blog post.
Yearly subscription plans, better billing management
If you have been with us for a while, you have probably already witnessed several spikes in our pricing. That was mainly because the operational costs for keeping the cheap subscription plans were just too high. However, that is not the case when you have a single yearly payment. Now, I am happy to say our original pricing is back to our cheapest plan costing just $9/month when paid annually as one $108 payment (excl. VAT).
On top of that, we have completely revamped the billing management page of your account. It was old and not functioning well. And the last thing anybody wants to be struggling with is to pay for something that they want. Now, the activation of your subscription plan should be easier than ever and more intuitive. Once you get your subscription plan active, the billing management page would give you more information on your current subscription and allow you to change any part of your billing data without affecting anything else.
Better FAQs handling
When creating a new article, there is one specific field that has always been spreading much confusion. That is the "Type" field. You can choose whether the piece of content that you are creating is an FAQ or an article. It has always been confusing what makes these two different.
Generally, an FAQ has a title phrased like a question - it is something that your customers are frequently asking your customer support about, while the article would be a longer piece to educate your customers on a given topic. Regardless, the two types behaved the same way inside your help center. That is what made it so confusing.
The FAQ items should be easy to find and easy to read. Thus, allowing your customers to quickly solve any issue they have. Now they can.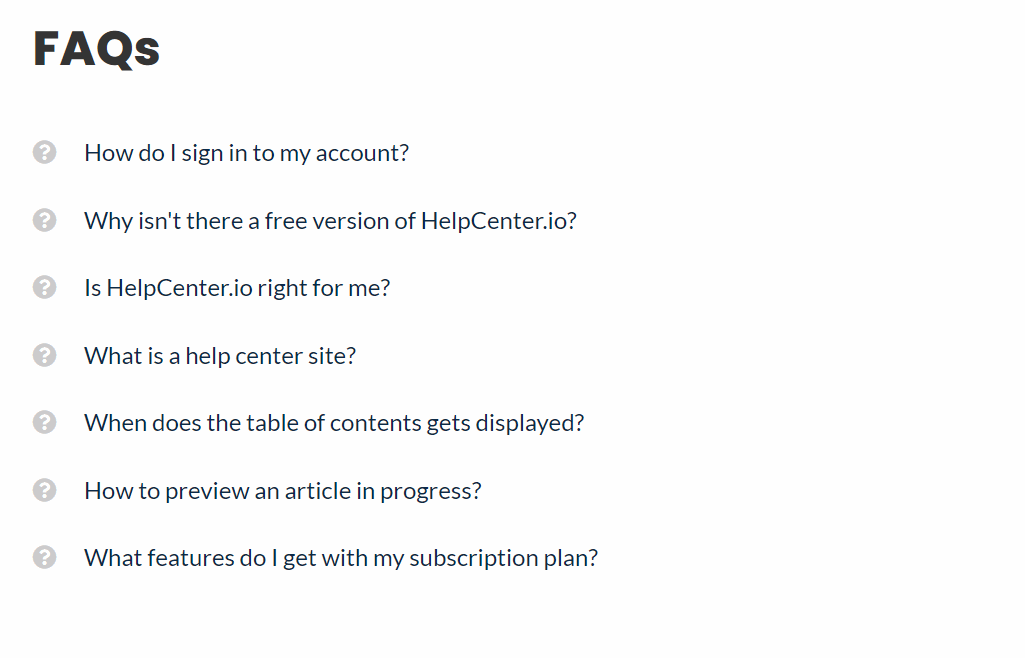 With this update, you are getting the option to allow toggling the FAQ items instead of opening them like a regular article. Thus, whenever somebody clicks on an FAQ piece of content in your help center they will no longer have to go to a separate page to read a single line of text or just the answer "Yes".
You can enable this from the Customizer. In the "Article" section, at the topmost you will find the "Expand FAQs" option. When on, your FAQ-type content will benefit of the new click to expand functionality.
FAQs listing homepage component
The FAQ-related improvements do not end with the option to expand. There is also a new homepage component that will display FAQ items only. This way, you can have the best of both worlds - a full-featured knowledge base and an FAQ section on the homepage, ready to answer the things your customers are most frequently asking.
Subcategories improvement
Up until recently, if you entered a category, you would have found all subcategories and articles listed in there. Like you would probably expect. However, there was no way to distinguish between subcategories and articles. Thus, you may start wondering which is the one and which is the other.
That is no longer the case with the new style of the subcategories. The subcategories now have a little folder icon before their name making articles and categories easy to tell apart.

What else?
Adding an article to more than one category is now easier than ever. In the article editor sidebar, simply check the "Multiple categories" option in the "Category" selector and you will be presented with the option to include the same article in as many categories as you wish without having to copy it around.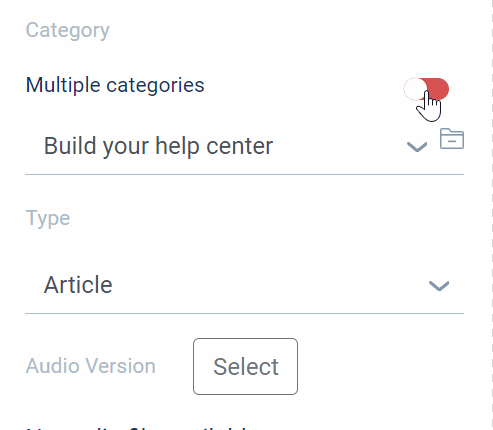 More accurate search results - we have fine-tuned the search algorithm even further thus we can now offer you even more relevant and timely search results.
Option to hide from the homepage categories that do not contain anything, yet. This way they would automatically appear only when you have something to show inside.
A lot of other minor improvements and new options throughout the customizer, giving you even more flexibility to build an astounding help center that suits you and your customers well.
Conclusion
This was a huge one and it prepares HelpCenter.io for even better stuff coming up this year. I hope you enjoy all of the updates. Give them a try.
Until next time.
And in case you stumbled upon this article but haven't created your help center yet, now might be the best time to do so. Sign up for free and give us a try.