Automating Customer Support with Knowledge Management Software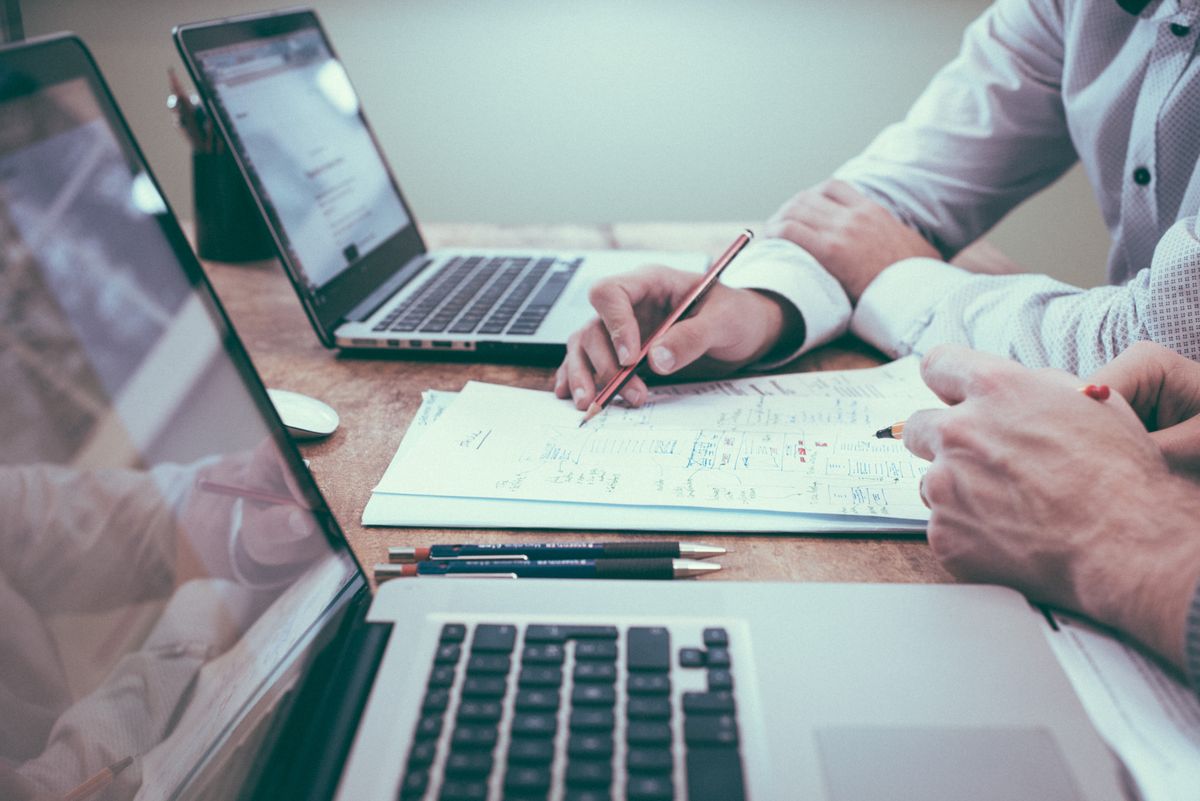 Customer support is a crucial aspect of any business. It helps set the tone for the company's reputation and helps retain customers over the long term. But the demands and challenges of customer service have increased massively over the past few years.
In 2023, customer concerns were up 18% compared to the previous year. Customers increasingly expect support to be fast, reliable, and on-demand. That's why automation should start becoming the norm in customer support. One way to do that is through knowledge management software.
What is Knowledge Management Software?
Knowledge management software (KMS) is a type of application that is designed to facilitate the collection, organization, sharing, retrieval, and updating of information within an organization. It provides customers with a database of frequently asked questions, concerns, and learning modules to get answers to common product and service issues faster.
With a knowledge management tool, you can optimize an organization's efficiency, productivity, and efficacy. The tool's suite of features enables you to educate and equip your customers more efficiently. Here are some key features and functions that help you achieve that.
Information Collection and Organization
KMS can help your business collect information from various sources and organize it in a structured and easy-to-understand format. That way, your customers have one big database of information to help them with their most common (and even uncommon) concerns.
Information you can include in your knowledge hub can include internal documents, procedures, self-service onboarding, product usage tutorials, customer feedback, and industry research.
Knowledge Sharing
KMS facilitates knowledge sharing across the organization. This can make it easier for teams to collaborate and develop solutions to improve customer experiences. With one centralized database, you can also reduce duplication of effort, and ensure that all employees have access to the same information.
Search and Retrieval
One of the biggest challenges in knowledge management is finding the right information when needed. KMS typically includes search functionality, making locating specific documents or pieces of information easy.
This way, all your customers need to do is enter a query or keyword into a search bar and they'll get a collection of results that might help them. This feature is extremely helpful when your knowledge base has grown immensely over the years.
Updating and Maintaining Information
Knowledge isn't static – it changes and grows over time. So you'll need a knowledge hub to update when features, user experience, policies, and terms change. Knowledge management systems let you easily update and maintain your stored information.
For example, if you have the best fleet management software and want to roll out a new dashboard design, you will have to update some knowledge docs. Knowledge hubs will make checking fleet management software docs and making necessary updates easier. These updates will also apply to price changes, refund policies, privacy rules, and more.
Integration with Other Systems
Many knowledge management solutions can integrate with other business systems, like customer relationship management (CRM) systems, project management software, or learning management systems (LMS). These integrations will help you run customer support and onboarding more effectively.
Analytics and Reports
The best knowledge management companies provide analytics to help monitor the knowledge base's usage, feedback, and effectiveness. You can use this data to learn more about user behavior and develop more knowledge base content to answer as many customer queries as possible.
These analytics can also help organizations build a customer education strategy based on how customers learn and what they want to know about your products.
Advantages of Knowledge Management Software
The many benefits of having a knowledge base can compel any company to implement knowledge management software into their customer support channels. Here are some of the many compelling advantages that you should know about.
Improved Decision Making
By storing all relevant information in a central location, KMS ensures that all decision-makers can access the same data. They can quickly and easily review the information they need, which allows them to make more informed, data-driven decisions.
When everyone uses the same pool of knowledge, it also improves consistency in decision-making across different parts of the organization. This will reflect in the way customers receive information and have a positive perception in most cases.
Increased Efficiency
Having the best knowledge management app at your disposal helps you organize information in a way that makes it easy to find. As a result, you'll significantly reduce employees' time searching for the data they need, increasing overall productivity. This way, employees can spend more time on their core tasks, and less time looking for information.
When you effectively manage and curate information about your products, policies, and processes, you can avoid duplication in employees' efforts. You prevent different teams from conducting the same research or working on the same project independently because they were unaware of each other's efforts. This will also lead to better use of resources and increased productivity.
Growth in Sales
What not many people realize is how knowledge management can improve sales. 47% of companies with a knowledge base said they saw a rise in their sales. This is mostly because of the improvements in customer experience, which will directly impact customer lifetime value.
You will give your customers more reasons to keep working with you when you put a premium on educating them to the best of your abilities. When customers know how to use your products and services efficiently, they'll stay around longer and continue to patronize your offerings. This will help boost sales significantly.
Employee Training and Development
Knowledge management software doesn't only have to be an external system. It can also be an excellent tool for onboarding new employees and for ongoing staff development. Having an internal knowledge hub will make training materials, manuals, and other resources easily accessible.
This means new hires can get up to speed more quickly, and existing staff have the resources they need to continue learning and growing in their roles. With an improved onboarding process, your company will reduce employee turnover and empower employees to operate at their absolute best.
Better Customer Service
With a comprehensive, organized knowledge base, customer service representatives can respond quicker and more accurately to customer inquiries. They have instant access to product details, customer histories, and solutions to common problems.
As customer satisfaction improves, your company will have a better reputation. It's no secret that customers will often review a company based on their customer service. When customers commend you for great support, it will boost the company's social proof and image, putting you in a better position to grow.
Avoid Turnover Risks
KMS helps mitigate the risk of knowledge loss due to staff changes or unexpected events. By documenting and sharing critical knowledge, organizations ensure that important information is not lost when an employee leaves or is unavailable.
Documenting solutions and processes also makes it easy to turn over documents and information to new customer service and account management staff. That way, your customer support and care will not have any systemic holes.
Cost Saving
Effective knowledge management can lead to significant cost savings over the long run. By reducing duplicate work, speeding up problem-solving, and improving efficiency, KMS can substantially impact the organization's bottom line. While implementing a KMS requires an upfront investment, the return on investment can be substantial.
Improved Competitive Advantage
When your employees learn faster and make better decisions, it directly affects your company's overall competitive advantage. Knowledge management software supports these capabilities by making it easy to capture, share, and apply knowledge throughout the organization. This can help organizations stay ahead of their competitors and respond more effectively to changes in the market.
Be Ready for Digital Growth with KMS
Effective knowledge management systems are crucial in today's increasingly digital business environment. A knowledge management tool will provide your company with an efficient solution for capturing, organizing, sharing, and utilizing an organization's collective wisdom and experience.
Implementing a KMS will help build a culture of collaboration and continuous learning, where knowledge is readily accessible and effectively used to achieve strategic objectives. Ultimately, a KMS is not just a tool, but an essential component of an organization's knowledge infrastructure that can drive business performance and growth.