5 Benefits of Having a Knowledge Base For Your Business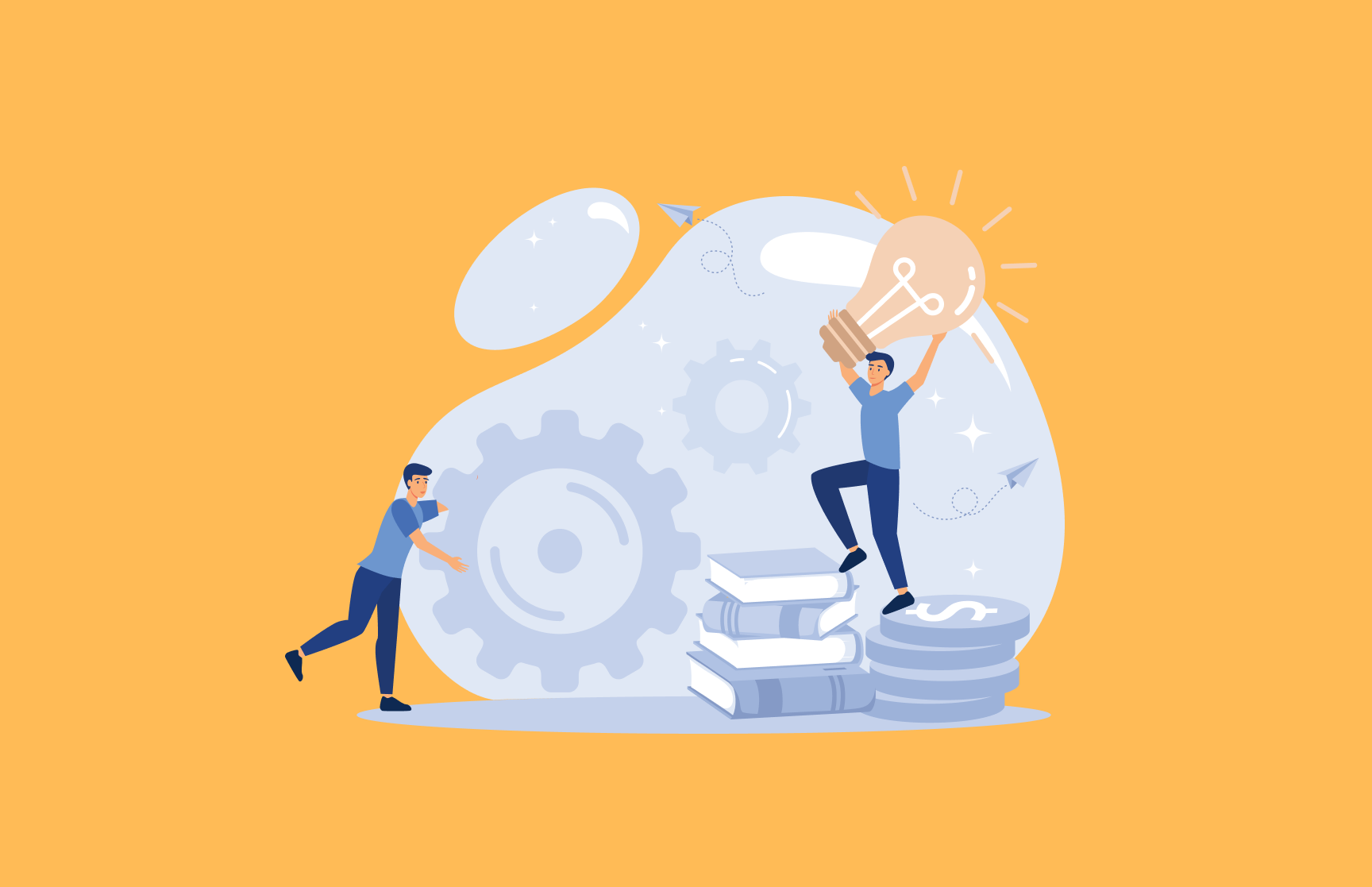 When it comes to running a business, there are many things you can do to make your life easier. You could automate, outsource, build a strong culture, budget accordingly - the list goes on. But one thing you maybe haven't thought of is creating a knowledge base.
Not only are they incredibly useful in terms of keeping all of your valuable information in one place, but they can also be a great asset to wide-reaching areas of your business, including your SEO ranking, your overall customer satisfaction, and how efficiently your employees operate.
If these are areas you wish to improve on, then stick around to learn more.
What is a knowledge base?
A knowledge base functions like an online library, where you can expect to find information on a specialized topic, usually a product, service, or information about a company. They are highly collated and researched databases with only a few dedicated writers, not to be confused with a Wiki which can be edited and added to by anyone with access.
They can be:
Internal - only accessible to a company and its employees
External - an open-source platform that is immediately accessible on the internet and readily available to anyone
They are self-service resources, meaning you guide yourself in your own time. For external system users, this means you don't have to wait for human assistance in customer support. You can troubleshoot and solve an issue yourself.
What are the benefits of a knowledge base?
That's what you're really here for. Is building a knowledge base even worth it?
Yes, yes it is.
If you want to solidify yourself as an industry expert, improve your customer satisfaction, and make life easier for you and your employees, then developing an effective knowledge base is the way to go. Let's take a look in a bit more detail at what they have to offer.
Improved productivity
Firstly, a collective area of information that you can add to and draw from will save you a lot of time and effort. Companies around the world report that one significant waste of resources comes from looking for documents. Having all of the information you need in one place means you spend less time scrambling to find mislabeled or misplaced files.
This also leads to better communication amongst staff. A shared, easily accessible space for employees means you don't have to send back-and-forth emails requesting folders or PDFs. Everything that a support team needs is kept in one place so they can communicate both with each other and with customers faster.
This works particularly well if you have a global company that operates over various time zones and languages. If someone in Japan needed information from someone in London, there would be a huge delay in response time. But, with an internal knowledge base system, they would be able to find what they needed instantly. Tools like Zendesk make it a point to advertise how easy it is to translate your articles on their software into 40 different languages.
And it also helps with communication between employer and employees. If there are updates or news letters, instead of sending them out in a mass email, they can be uploaded to the knowledge base. A dedicated area for news and updates means that everyone can see what is going on, or what is coming up.
Faster onboarding
Research by the UK government found that the average employer spends £1530 per new employee, which costs companies as a whole around £42 billion each year. This cost can be greatly reduced by using electronic resources (found in a company's knowledge base) to help with the training process.
Employee onboarding doesn't need to be a chore. Templates, tutorials and company guides can help new hires get the information they need quickly. And it means they don't have to go home with a mountain of paperwork. This also saves on printing costs and the files can be easily updated as company policy changes.
Moreover, you can make it so that the files on a knowledge base can be referred to at any time. Your new employees will be able to refer back to these if they have any queries or concerns about their role, job description, or company details.
Having all of the same information in one place means that you can stay consistent in the content you're creating and the advice you're giving. New hires don't have to wade through waves of conflicting documents if everything they need is right there. Writing style? Sorted. Research? Not a problem. New updates? Got them.
Better customer support
From the end user's perspective, it can be incredibly aggravating to be left waiting for help, especially over trivial matters. Fortunately, establishing a good, external knowledge base that your customers have free, easy access to can be an enormous benefit to your company.
For example:
Customers do not have to rely on time-consuming human interaction
They can find the right answers for themselves through step-by-step guides, which builds confidence in their own ability to problem solve
The information is available 24/7
A good knowledge base can contain how-to guides, tutorials, and advice from subject matter experts, all of which can not only resolve a problem but stop it from arising again
And all of this combined helps to improve the customer experience you offer. The self-serve method of gaining information has become very popular, so don't force your customers into talking with your team members if you don't need to.
This also means that you'll be dealing with fewer support tickets. These are basically the little tags that appear when a customer makes a direct inquiry to your support team. Without other options for dealing with their concerns (FAQ documents, troubleshooting information, etc.) you can very easily build up a backlog of tickets. This is not only overwhelming to look at, but it also takes time to sort through and leaves customers unsatisfied.
That's not to say "get rid of your customer support team" entirely. Sometimes there are issues that need specialist advice and a manned help desk. But through implementing the right knowledge base software, you give your audience the option to solve things themselves, freeing you up to solve the larger challenges.
Finally, if your end-users are happy with the level of detail and information on your site, then they are more likely to refer you to others or come back again. There's a lot to be said for good retention of customers. 96% of survey respondents say that good customer support is a key driver of a loyal user base.
Higher SEO
You want to make sure that your content gets seen by as many people as possible. By investing in a good knowledge base and spending time creating quality articles to go with it, you will increase your chances of boosting your SEO (search engine optimization) ranking, which will introduce new customers to your brand.
Here, you need to think about the keywords/phrases you're going to use. Google's algorithms trawl the internet looking for pages with relevant keywords, so you need to make sure that you are including them in your title and URL, and also in the first paragraph of your content.
There are a lot of nuances to SEO writing, but there are a plethora of tools available to help. Knowledge base articles come in many different shapes and sizes, but they generally tend to stick to one subject at a time. Take full advantage of that by appealing to many different keyword topics to broaden your chances of climbing the SEO ladder.
Useful analytics
Analytics ties together all of the aforementioned points. You need to see how well you're performing to know how and where to improve.
Certain knowledge base tools such as USU Knowledge Center or Stonly give you access to metrics that show how well your user base operates with your knowledge base content. You can see if there are any pain points, such as how easy it is to navigate your site and reach the relevant information. CloudTutorial lets you see which topics are most searched, how long people spend on a certain page, and which parts of an article people skip to.
Self-help works both ways - your support agents will appreciate having data to work with. Integrating AI systems into your software will also help to automate the process. This will free up more of your time for helping with urgent customer complaints.
And, as a final bonus, AI automation can provide insight into the more finicky aspects of tech services such as which articles to suggest to your customers to keep them on your site for longer.
Summing up…
It's important to remember that there will always be customer-facing aspects of any business. Online content is no different. But the best knowledge base software will help customers help themselves, without the constant intervention of support staff.
With so many different types of knowledge base to choose from, it's easy to customize your experience to best suit the needs of your business. Each tool comes with its own, more personalized set of benefits, so it's good to shop around to see which one you prefer. But no matter what you go for, the benefits will surely add up.
Has a knowledge base been useful in your business? Are there any tips and tricks you've accumulated through using one? If so, keep in touch and let us know!