Self-Service Software: How and Why Your Business Should Use It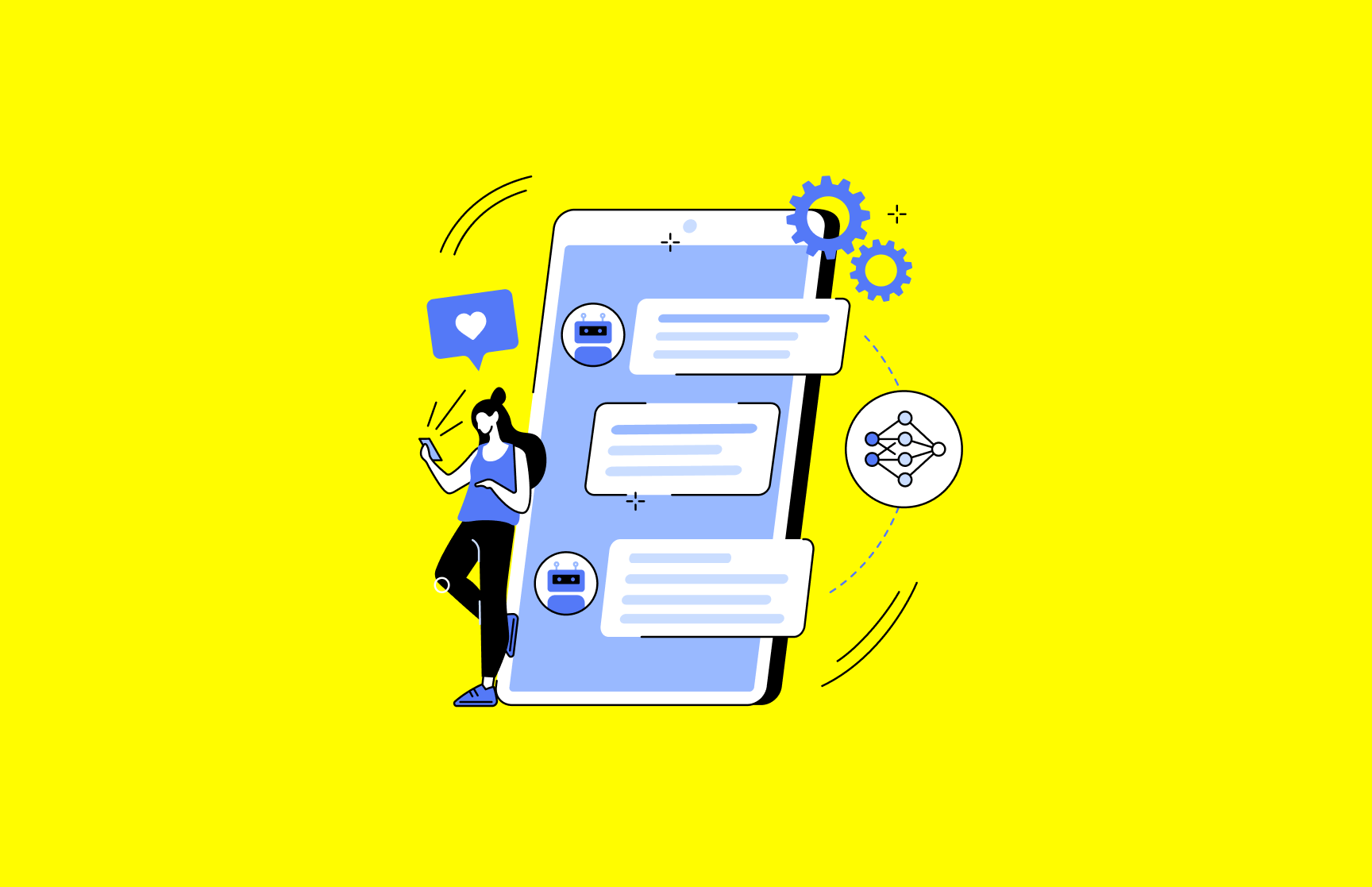 Do you ever find your customer service team overrun? Often answering questions and enquiries that seem obvious or only take a minute to answer? This will frustrate not only your employees but also your customers. If they're having to wait an hour to get an answer to a simple question, their customer experience is unlikely to be positive.
This is why self-service software is a great opportunity to improve your workflow and your customer satisfaction. It promotes independence and autonomy, and support costs will be minimal compared to full-time agents.
We're going to set out our top 5 reasons to implement self-service software in your business and the best software to use. But first, let's cover the basics, so we're all on the same page.
What is self-service software?
Self-Service software refers to software that helps put the customer in control. This can be through community forums, FAQs, widgets, and more. Often you can find these within knowledge bases in a customizable self-service portal, which the customers have been taught to use during the onboarding process.
These self-service elements can be integrated into your website so your customers don't have to navigate away from the page they're on to find answers.
Self-service software examples
To help understand this concept, let's take a look at some examples.
How often have you sought answers from a chatbot and instead been met with an unhelpful robotic conversation that doesn't address your question? It is a time-consuming and frustrating replacement for real customer support. Even though it is a form of self-service software, there are more efficient options out there. Like smart widgets.
Smart widgets essentially guide customers. They can suggest helpful articles and tips to avoid any difficulty and prevent the need to escelate any questions or problems further.
Our smart widget can do the following:
Link to a dynamic FAQ page. You can either link to a full FAQ page, or you can create relevant FAQ sections for particular pages on your website. This means people don't have to trawl through endless articles trying to find an answer and instead follow what the smart widget suggests. For a full explanation of how to do this, check out our article.
Link to articles from your knowledge base. Rather than letting your hard work go to waste, encourage your customers to read articles from your knowledge base. Link to certain articles on specific webpages for your smart widget to suggest.
Direct your customers to your support team. No matter how thorough your knowledge base is, there will always be questions and enquiries only a human can help with. Rather than alienating your customers, make sure your support team is visible in your smart widget.
Knowledge bases are essentially self-serve online libraries. Here, you can upload everything you can think of that will help your customers. From step-by-step how-tos to articles highlighting the benefits of certain features. Your customers should be able to find all they need in order to use your service to its full potential. Think of it as a search-engine specific to your product.
This kind of knowledge management means you can eliminate human error in the support process, constantly update your information quickly and easily, and have access to key insights to help improve your customer service experience.
If you've already implemented this piece of software, we will migrate your knowledge base to our system for free, meaning you can opt-in to benefit from our helpful features. This includes easy and well-designed editing, our smart AI widget, and a universal customizable template.
FAQs
FAQ pages are a key piece of self-service software and one that has been around for years. For this reason, you may be thinking of outdated static pages that are often tricky to navigate. However, it doesn't have to be this way. Through dynamic FAQs, you can arrange your articles into clear sections that can be linked to each relevant page of your website.
We've introduced a new click-to-expand option, which means customers will no longer have to navigate away from the page they're on to find a simple answer. Instead, they can view the question and answer quickly on the page they're already visiting. This is just one of our features that try to make the customer experience seamless and frustration-free.
Tooltips
When you hover your mouse over a button, and a little explanation or instruction appears, this is a tooltip. They are incredibly helpful in preventing unnecessary navigation through lots of webpages.
This kind of self-service integration means your customers receive clear instructions on how to use your website or product. This will eventually lead to less strain on your customer support team and improved overall customer satisfaction.
5 Reasons to implement self-service software
From these examples, it's probably becoming clear just how many benefits there are to implementing self-service software. It's likely your site already uses some form of it. However, it might be worth revisiting and improving your customer service strategy to ensure it is acting at maximum efficiency.
Let's take a look at some of the reasons to implement self service software in your business.
It will save you money
Think about everything that goes into a full-time customer support team. Training days, offices, salaries. All of this adds up. This isn't to say self-service software can completely replace the human aspect of your support system. However, it can drastically limit the number of people you will need.
If your self-service help desk is efficiently set up, you'll notice a huge decrease in phone and email enquiries. This means if you optimize your information, you may even be able to have just one or two people focused on answering enquiries.
This frees up a lot of your budget, which can then be invested in improving your website or product functionality. It's a great cycle to enter into because, ultimately, it'll end in improved customer satisfaction.
Customer satisfaction
As a customer, you want to feel empowered by a service, rather than hindered. If the customer journey is stunted every step of the way, you risk that person becoming disillusioned with your brand.
You can measure customer satisfaction in a few ways, but there are two popular options:
Net Promotor Score (NPS)
You can determine this score by asking your customers how likely they are to recommend your service to their family and friends. It is often measured on a scale of 1-10, and from this, you will be able to tell whether they are extremely satisfied with your service, whether they are yet to be won over, or whether they aren't happy.
Customer Satisfaction Score (CSAT)
If you want to know if they are satisfied, ask them! It's really that simple. How often have you seen a pop-up on a website asking how satisfied you were with the page you just visited or a product you just used? It happens all the time because businesses want to know where they can improve. This can be a straightforward 1-10 scale, or it can be open-ended to get more detailed feedback.
It's important to remember that the customer journey doesn't end at conversion. Support after signing up is just as important, and self-service software can make the onboarding process a lot smoother. A 2018 study by Statista discovered that 88% of customers prefer a self-service portal for troubleshooting their issues. If you listen to your users and deliver what they want, your customer satisfaction will inevitably improve.
Customer retention and loyalty
Customer satisfaction means higher retention and loyalty. This is ultimately every business's goal. By creating a loyal following, you will be able to enjoy the reassurance that your service is performing successfully.
However, gaining customer loyalty and improving your retention can be a difficult process. It takes 12 positive experiences to make up for one bad experience. So it's crucial to get your customer service right from the get-go.
From the bar chart above, you can see how intrinsically customer service and retention are linked. So, by implementing good self-service software, your customers will be unlikely to have a bad experience and, therefore, more likely to remain loyal to your brand.
Lighter workload
Self-service software will not only lighten your workload but also your customers'. By offering support 24/7 and implementing automation, you'll no longer need people working round the clock to answer menial questions.
If you are just starting out in support software, there may be an initial increase in workload as you'll need to think about:
Creating tutorials
Finding out what common questions are and compiling answers
Writing knowledge base articles
There will be plenty more self-service solutions to work on alongside these. However, most software is automated once set up, so in the long run, your team members will end up with a much lighter and more efficient workload.
As for customers, without long waiting times on the phone or slow responses to emails, they will free up a significant amount of time. So it's a win win.
Customer education
What's the point in creating a brilliant service if your customers don't know how to use it? If every time your customers have a small question, they have to wait to talk to a contact center, they are likely to give up trying to learn.
Customer education is all about supporting your customers by empowering them. If they can solve their issues while learning more about your service, they'll not only be satisfied with their decision to purchase your product but also are more likely to be engaged and proactive.
Here are few customer education best practices to keep in mind:
Pay attention to your metrics
Have a knowledge base
Use different types of content
Provide incentives for participation
Best customer self-service software
So, it's clear this software will benefit your business. But how do you get started? There are plenty of self-service tools to help you do just that.
Zendesk offers a personable and dynamic support system. Instead of completely abandoning the human element of support, Zendesk integrates support messaging seamlessly into their self-service platform.
This means your business can nurture customer relationships in real-time whenever they need to. They do this by combining all types of interaction into one platform, from emails and phone calls to social media messages and live chats.
Alongside this, they offer powerful artificial intelligence to offer automation of support and answers, while helping you build help centers and community forums to empower customers in finding the answers themselves.
Zoho focuses more on integrating self-service with real support agents, in order to achieve a comprehensive customer service strategy. They use an omnichannel ticket system, which may sound a little complicated, but in reality it simplifies by the support process by:
Automating routine support tasks
Prioritizing certain customer issues
Collecting tickets from lots of different channels (email, social media, live chats, telephone) and organizing them.
Automating how the tickets get assigned
They also offer great self-service solutions. This includes Zia, an AI-powered conversation assistant, a community for users to post and interact in, and a detailed knowledge base.
Freshdesk offers endless features to make your customer service platform seamless. These include:
Automatically suggest solutions: relevant solutions pop up on specific pages of your website before customers even have to think about finding answers.
AI chatbot: to deliver instant and precise answers.
Feedback mechanism: writers are notified as soon as feedback is left on a knowledge base article so you can implement any changes that will improve the customer experience.
Email to kbase: agents can link directly to knowledge base articles when responding to a ticket.
Forum moderation: ensure any posts violating your guidelines won't go live immediately.
If you're worried about budget, their pricing makes it super easy to select the programme that works for you, even offering a free option.
HubSpot market itself as the leader in customer service. Through their portal, they give customers ownership over their service experience. This can minimize your business's repetitive tasks and increase trust in your brand. You can build and customize this portal to suit your brand, including adding your logo and brand colours.
They have also implemented a calling system directly from the HubSpot platform. This means if a customer isn't satisfied with the self-service options, your agents can call them directly and talk them through it. This helps market your brand as human, responsive, and engaged.
Microsoft Dynamics does it all. As well as ensuring your customers can contact you whenever they need to by making agents' workload more efficient, the software also has plenty of options for self-service support and ways to improve customer engagement, like:
Virtual agent chatbots
Conversational chatbots
Automation of routine tasks
Knowledge management with a knowledge base
Community portals to share insights and tips
Microsoft also offers some great insights so you can continue improving your customer experience. This includes:
Customer journey analytics: gain insights into how your customers interact with your brand so you can tailor personalized offers as incentives.
Sentiment analysis: understand customers' emotions and needs.
Predictive targeting: track and analyze customer behaviour to identify engagement opportunities.
Intercom is a well-known and trusted customer service software. It focuses on code-free automation so your business can benefit with very little work effort. It offers an opportunity to build customized and personally designed bots to automate just about every aspect of your customer service strategy.
Here are a few of Intercom's best features:
Three layers of support: human, self-serve, and proactive to ensure the highest customer satisfaction.
Targeted campaigns: product tours, email campaigns, and targeted messages make onboarding customers stress-free.
In-app support and bots: customers can take control of their own learning without having to wait for a support team intervention, either on a mobile app or online.
They have a great pricing system depending on what you want to get out of the software. For self-service, their support package is most suitable.
We saved the best until last, obviously. We focus on building you a responsive, well-designed and customizable knowledge base. Every feature you need to ensure customers are able to support themselves is integrated into one base:
Easy-to-use article editor: keep your informative articles constantly up to date and well formatted.
Smart AI widgets: you can directly link to content on your knowledge base on smart widgets that pop up on specific web pages.
Rich content: to make your articles stand out and encourage customer engagement.
Instant search: allow users to search through your knowledge base in an instant to find the answers they're looking for.
If you want to try our software out, we offer a 14-day free trial. Alternatively, head over to the support section on our website and test out our knowledge base that was built with HelpCenter.io.
Conclusion
By implementing self-service software in your business, your efficiency, workload, and satisfaction will improve. The initial hard work and effort in setting it up will pay off as you see your customer retention and loyalty skyrocket.
This will result in your brand becoming more trusted, and becoming an authority in the industry. See which SaaS software is the best match for your business and try it out. It is an investment, but you'll soon reap the benefits.