Release Note: Welcome our completely redesigned dashboard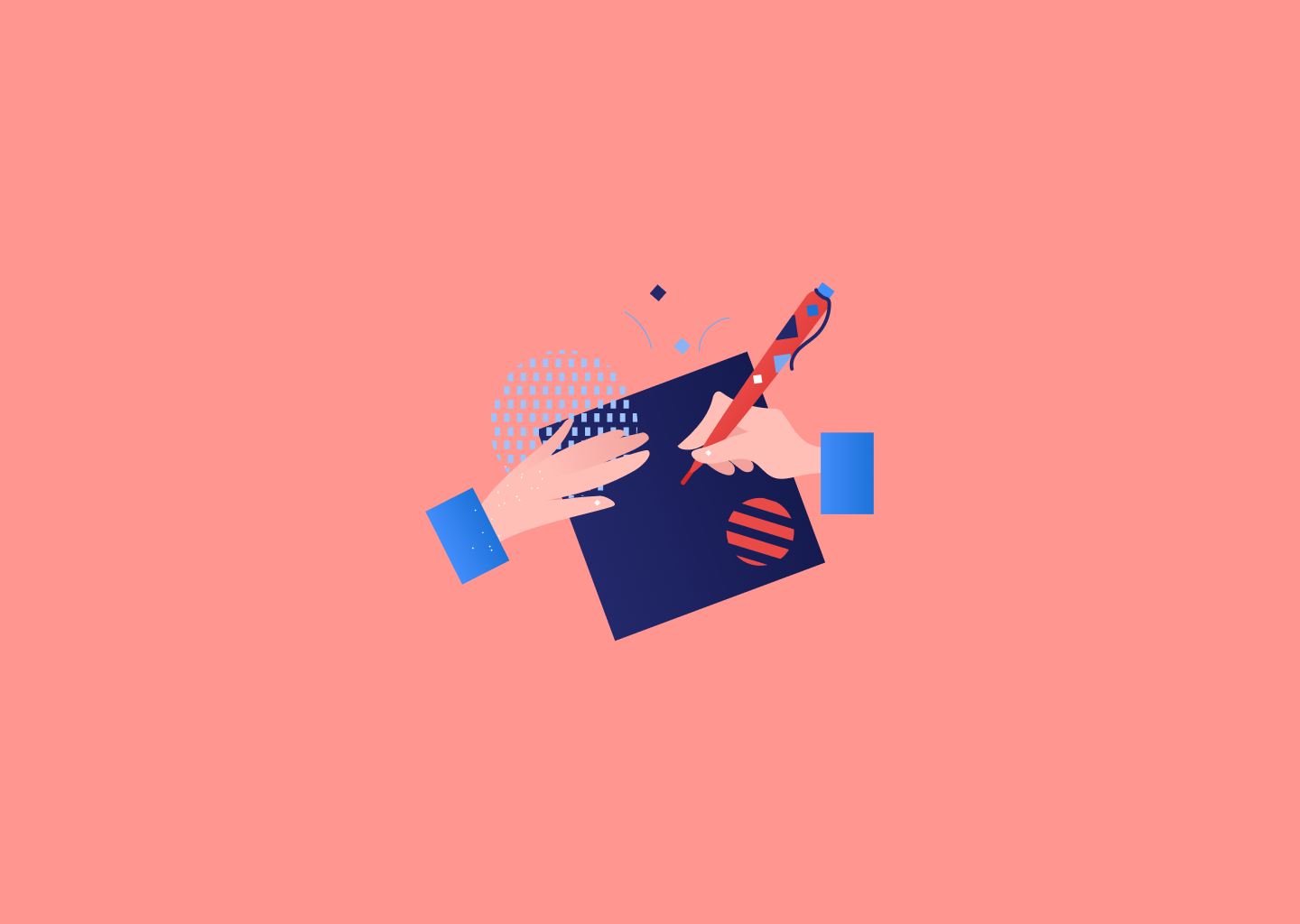 For the past few months, we've been preparing a whole new experience for you with HelpCenter.io. And now we can't wait to introduce it.
With a completely redesigned UI and a lot better UX, we're striving to make your work with HelpCenter.io easier than ever so you can be a lot more productive in managing content, collaborating and building great help centers for all your projects.
Here's a quick overview of some of the most important changes to your dashboard.
Create new help centers in a snap
Need to quickly get started working on your shiny new help center? Now it's easier than ever with HelpCenter.io.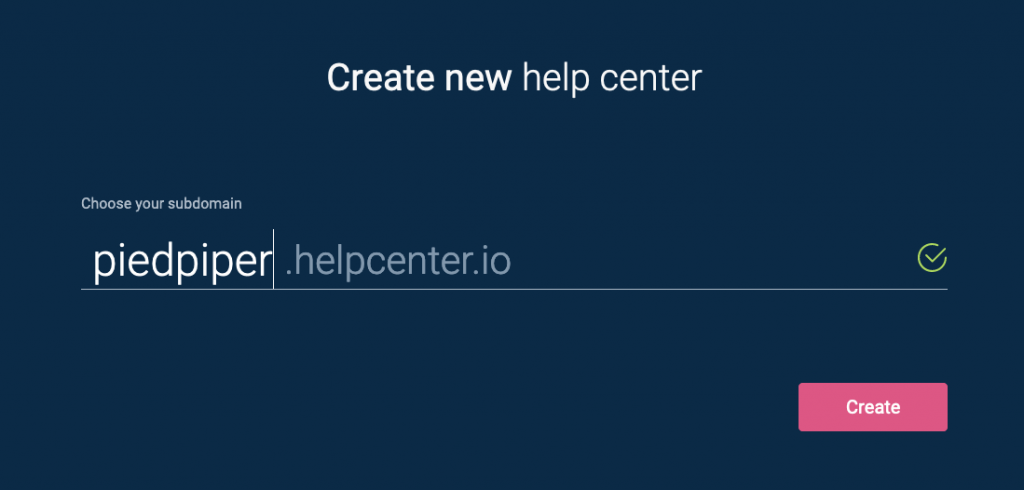 All you need to tell us in advance is the subdomain you would like to use and you can begin writing help articles and explaining to your customers what is this compression algorithm all about.
Note that all new help centers will be created as private by default and you should later change the visibility to public. This is done from the help center settings when you consider it completed and would like to publish it.
Simpler listing of your help centers
The new help centers listing page offers a quick overview of all your projects and allows you to instantly select which one you'd like to work with.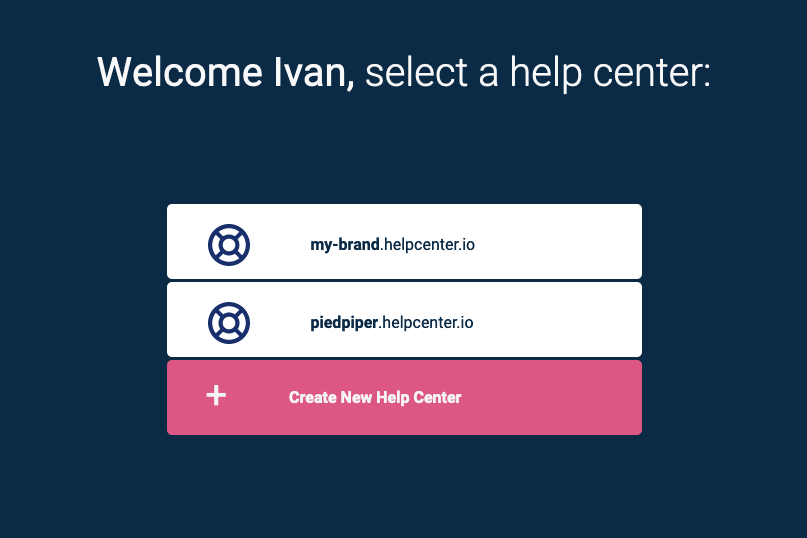 Simply clicking on one of them will send you to your much familiar content management page. And here comes the ultimate highlight of the new UI.
Article management just got greater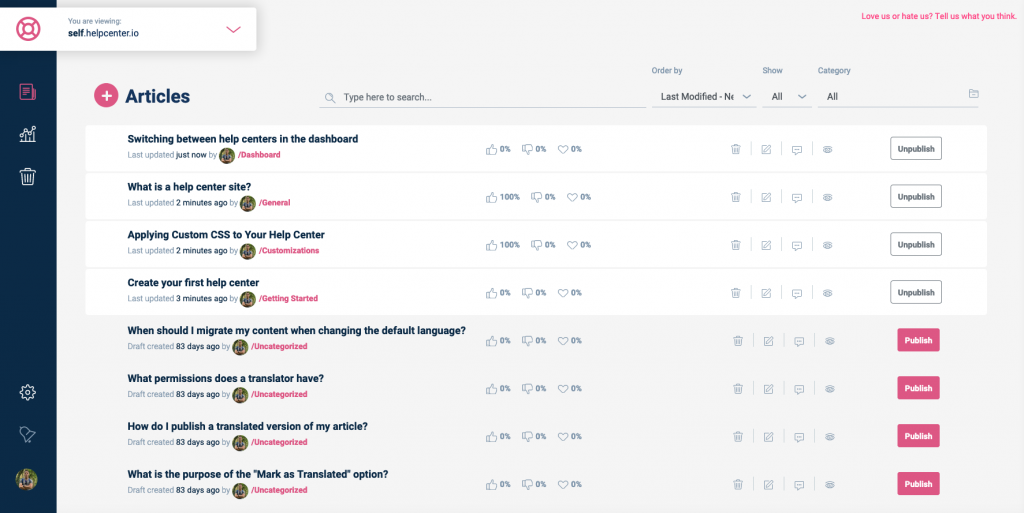 From this new, yet familiar view, you can still manage all your articles and categories but with a lot more options available for each article just a click away. For example, you can now directly change the category of an article without the need to open the editor. Just click on the current category of the article and you will be presented with an option to select one of the available ones.


If you need to create a new category, rename one or you would like to rearrange these a bit, open up the categories sidebar with the folder icon next to the selected category in the toolbar. (Check out the gif below.)
Also, now you can easily see which article has been successful and which has not with ratings being right where you need them:
Manage your categories
In the new HelpCenter.io dashboard, we've hidden the categories sidebar so you have a lot more space to focus on your articles. If you'd like to update your categories or filter articles by a certain category, simply click on the folder icon next to the categories selector and the categories sidebar will show up from the right allowing you to select a category, create new or change the existing ones.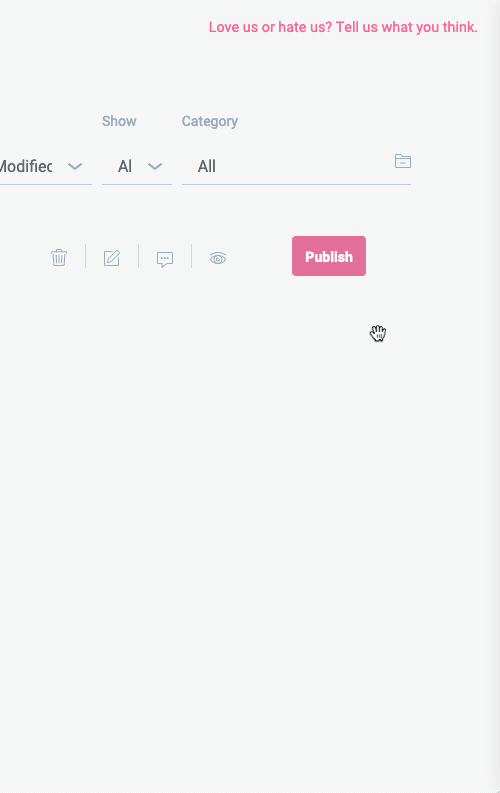 Writing great content
The new article edit page has all the options rearranged so they appear more unobtrusive and allow you to focus on the writing.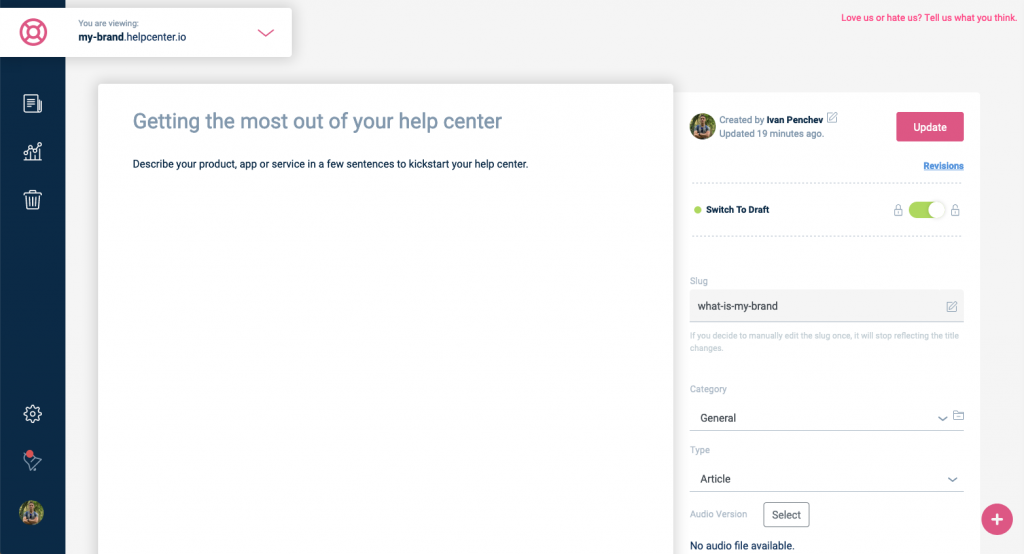 Also, you can switch between public and private article visibility using the toggle in the article sidebar.

If you need to change something about your categories, you can again do it from the already familiar categories sidebar. The same categories folder icon (
) is located next to the category selector. Clicking on it will open up the categories sidebar so you can make changes to your categories even while you're working on a certain piece of your content.
Customization and settings
The customization and settings menus have been moved from top-level citizens of the main menu to a drop right menu you can find at the bottom part of the main menu sidebar.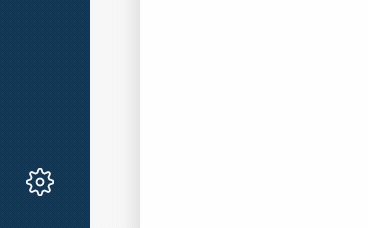 All the options here are pretty familiar.
Navigating between help centers
You can quickly switch between your help centers by clicking on the arrow next to your help center subdomain in the top left corner of the page. This would open up a list of your help center so you can easily select and open up another one.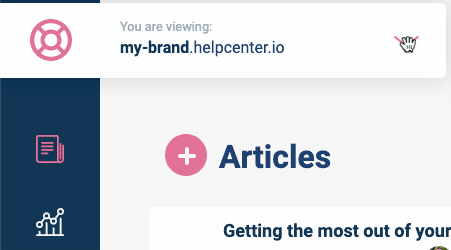 Tell us what you think
In the top right corner of almost every dashboard page, you will find a link that you can click on and let us know your opinion about the new HelpCenter.io experience.
Whether you need some awesome feature that's missing or you have anything else HelpCenter-related on your mind, don't hesitate to write to us.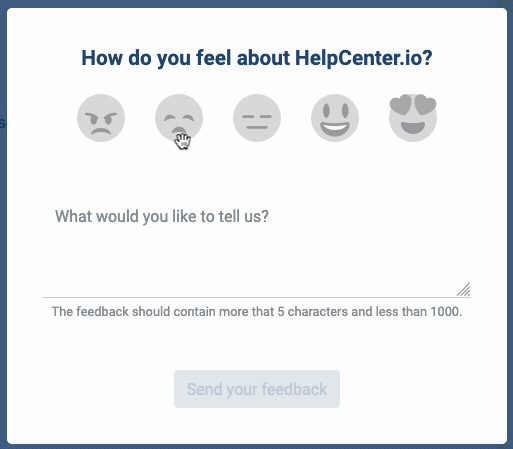 We'll be eagerly looking forward to getting your feedback.
There's a lot more to come as always so stay tuned.